It's that exciting time of year again (depending on how you view school but I happen to be a nerd) and it's time to get prepared! This Fall, I am going back to school after a year off, and besides ordering my books, I like to prepare for new school years by getting my makeup routine down to a science, preparing my wardrobe for school, and doing a little cleaning/redecorating. (I have taken care of this, but haven't gotten any books yet D: )
In this video, I show you my quick school makeup routine, a few outfit ideas, and some back to school essentials. My goal for my makeup look was to get as much impact as possible in the shortest amount of time. Since skin takes up the most surface area, I decided to do a lightweight foundation, followed by the next biggest impact areas like brows, eyes, and lashes.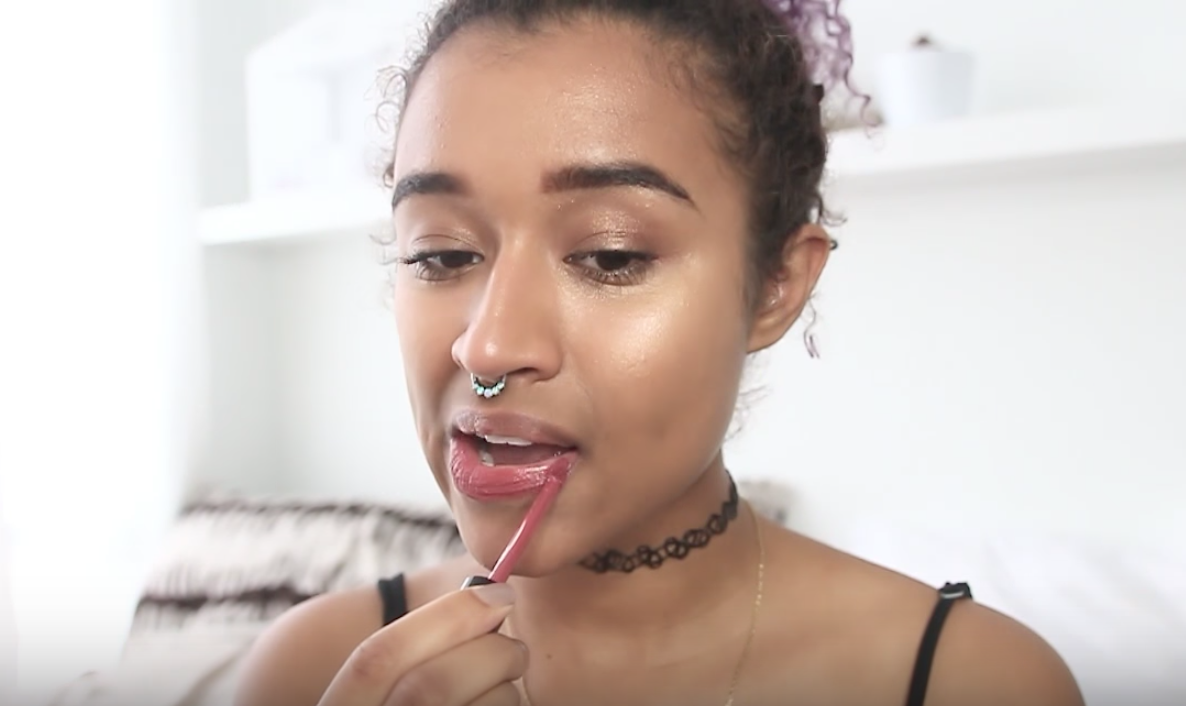 Finding outfits during the school year always ends up being a last minute thing for me so I decided that this year I was going to figure out three different outfit "templates" that would work at the drop of a hat and be easy to modify the individual pieces of to mix it up.  As you can see in the video, I came up with a dressy look (dress and Chelsea boots), a super casual look (ripped jeans and an off-the-shoulder top), and a fun look (romper and suede flats).
As far as home decor, I like to declutter first so my space and my head are refreshed and ready for the new school year. In partnership with RedBubble, I have found several items that are perfect for back-to-school like a succulent clock and matching travel mug that you can see in the video. I low-key love matching (even if only you and I know that I have a matching clock, it makes me happy). If you find anything interesting on the site, they have given me a coupon code for 15% off any purchase before August 15th with the code "offbeatlook15". For all of the links to the products that were featured in the video, feel free to check out the description box on the YouTube page for the video where I have links.
I'd love to know what you guys are up to this fall.  What are your back to school essentials, and what is your go-to outfit?
If you liked this post, please follow my blog via Bloglovin (or other methods) so you don't miss any posts! I'm also very active on these social media:
Beauty YouTube Channel | Vlog YouTube Channel | Instagram | Twitter | Tumblr | Facebook Page| Pinterest
xoxo Camille