Hey everyone! Today I'm going to show you how to create a Bright and Colorful Spring Makeup Look. This makeup look incorporates a lot of beautiful spring colors that you will see in the flowers that are just blooming. All of the colors are super gorgeous and they look great together! This look is perfect for spring, and even summer, and it's great to wear whenever you're going out with friends or doing something fun. I wore it to church on Easter, and I really like the way it came out.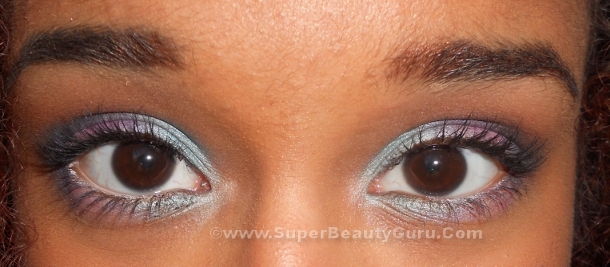 Here are all the Steps and Products I used:
If you cannot view the above video, click here for the tutorial on this look: Bright and Colorful Spring Makeup Tutorial: Colorful Spring Eye Makeup Video
Subscribe to my Fashion and Beauty YouTube Channel!
Products Used
Eyes
E.L.F. Mineral Primer
NYX Jumbo eye pencil – milk
M·A·C eyeshadow – Shimmermoss
M·A·C eyeshadow – Stars n' Rockets
Cover Girl Eyeshadow – After Midnight
E.L.F. Single Eyeshadow – Sand Dollar
M·A·C eyeshadow – Rule
Rimmel London Soft Khol Kajal Eye Liner Pencil – White
Maybelline One by One Volum' Express Mascara – Blackest Black
Face
E.L.F. Cream Blush – Heart Breaker
E.L.F. Blush – Candid Coral
Hard Candy Baked Bronzer – Heat Wave
Smashbox Baked Cheek & Highlighter – Blossom
Lips
Nͦ7 (Number Seven) Lipstick – Summer Rose
Gallery
This look is great for spring or summer or any day you feel like being colorful. It made me happy just wearing it. Here are some more pictures of this makeup look for your enjoyment!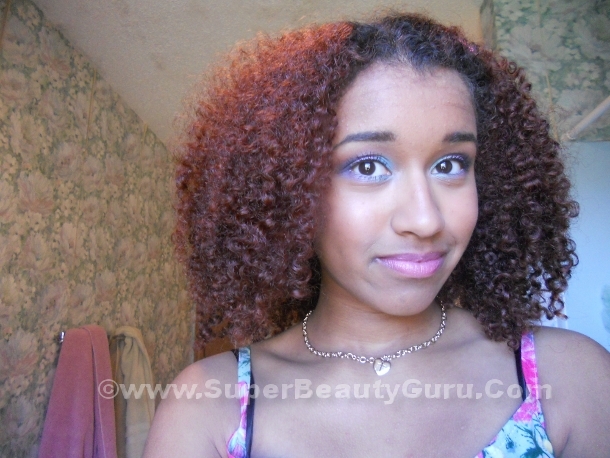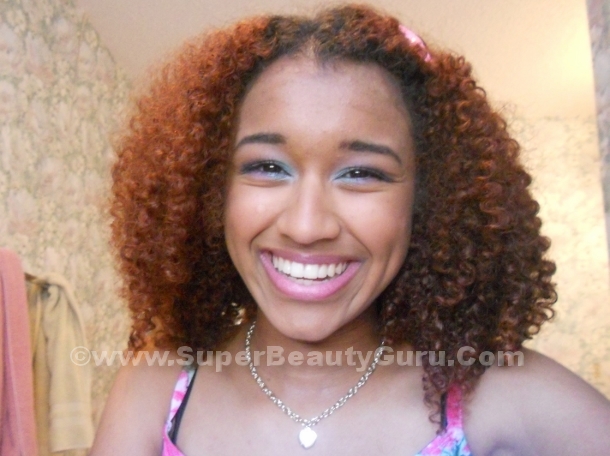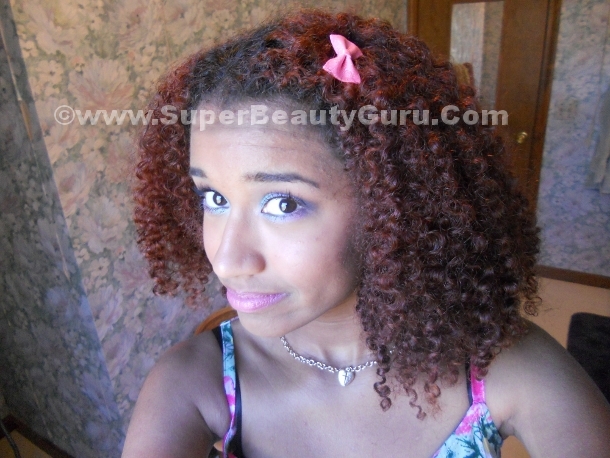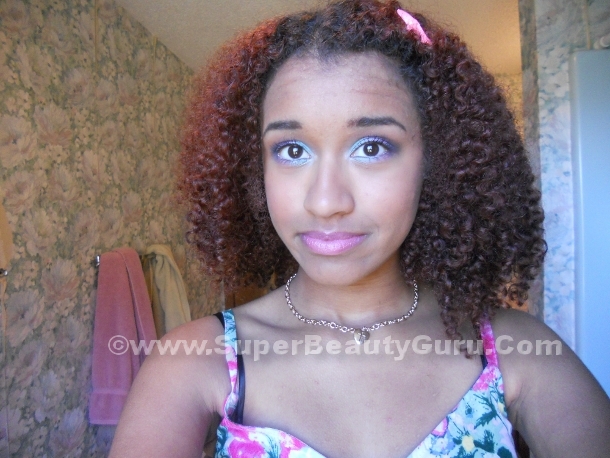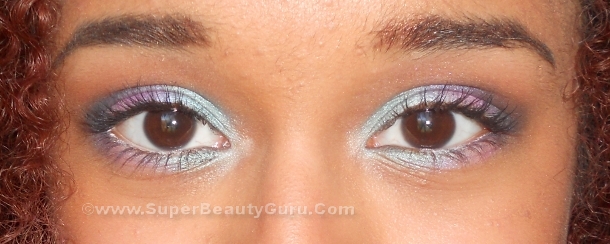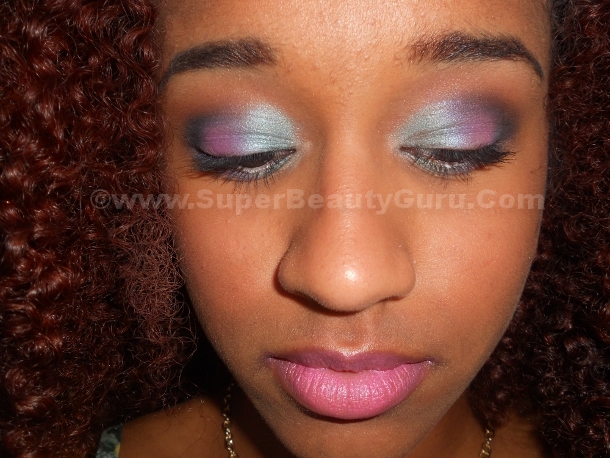 Video Transcribed: Hey guys! Today I'm showing you a colorful spring makeup look. This look was inspired by all the beautiful flowers that have been blooming lately. I actually wore this makeup to church on Easter Sunday, and a bunch of people liked it, so I hope you do too! Let's get started! First, take an eye primer, and apply it from your lid to your brow. This will help your eyeshadows stay on longer. Next, use a white base, and put this all over your lids. This will enhance the color of your eyeshadows, making them brighter and more vivid. Make sure you blend out your base. This first color I'm using is Shimmermoss by MAC, which has a veluxe pearl finish. With a flat shader brush, apply this color on the inner third of your eyelids. Pick up more of the color on the tip of your brush, and put this on the inner half of your lower lash line. This next color is Stars 'n' Rockets, also by MAC. Use the same brush, and add this color on the middle of your eyelid. Make sure you blend the two colors seamlessly together. Now get a dark blue, mine is "After Midnight" by covergirl, and put this on a tapered blending brush. Tap off the excess, and apply this color to the outter corner of your eye. I got kinda out of frame in this shot, but here I'm just blending the color throughout my crease. Gradually add on more of this deep blue to intensify the outter v without overdoing it. Here I'm just adding a little more of the Stars 'n' rockets eyeshadow. Next, add that color to the outter half of your lower lash line. Now you need a shimmery highlight. This one is "Sand Dollar" bye E.L.F. Get a shader brush, I used a short one, but you don't have to, and apply this under your eyebrow, starting at the highest point and work your way out. For a transition color, I used this matte peachy color to do the trick. It's called "Rule" and surprise, it's from MAC. Load this up on a blending brush and blend this between the deep blue and the highlight. This helps the two colors blend better, and gives the illusion of a deeper crease. Add more of the shimmery white on your tearduct to brighten up the look. Using a white pencil to line your waterline is one way to make your eyes seem bigger and more awake. Now's time for the mascara! I used Maybelline's One by One for a natural, but defined look Knowing how much I love mascara, I did two coats. Cream blush is always a hit for the spring time, so I used one to add a peachy glow to my cheeks. This one has the weirdest texture, like a sponge, but it's used the same. Get it on your fingers, then pat it onto your cheeks starting at the apples and working your way back. It's important that you do a good job blending so you don't look like a clown. Cream products need to be set with powder so they stay put, so I used a similar colored powder blush on top. Pick it up with a powder brush, and dust the blush all over your cheeks. I busted out my bronzer for this look, and used the same brush to contour my cheeks. This brush is also good for blending blush and bronzer. I added a highlight to my cheeks with a tapered highlighting brush and Smashbox highlighter bricks. Put this on the top of your cheekbones where light would naturally hit you. As for lipstick, choose one that screams spring! I think this one goes along with the other colors very well. That's the last step, so here's the finished look! This is a great look to wear out on a beautiful day, or when you're going out with friends. If you want to find out more about this look, such as the products used, check out my blog. If you liked this video, please support by subscribing to my channel! Thanks for watching, and I'll see you in my next video, bye!!
Thanks for stopping by! Please subscribe to my blog if you like it! xoxo Amber C Johnson from Super Beauty Guru <3