Colourpop came out with some new products for this Fall. They consist of five super-shock shadows and three super-shock cheek products, which are what they call their highlighters. All of these products are now available on their website and linked in the post! Here's a photo of a look I did using three of the new products.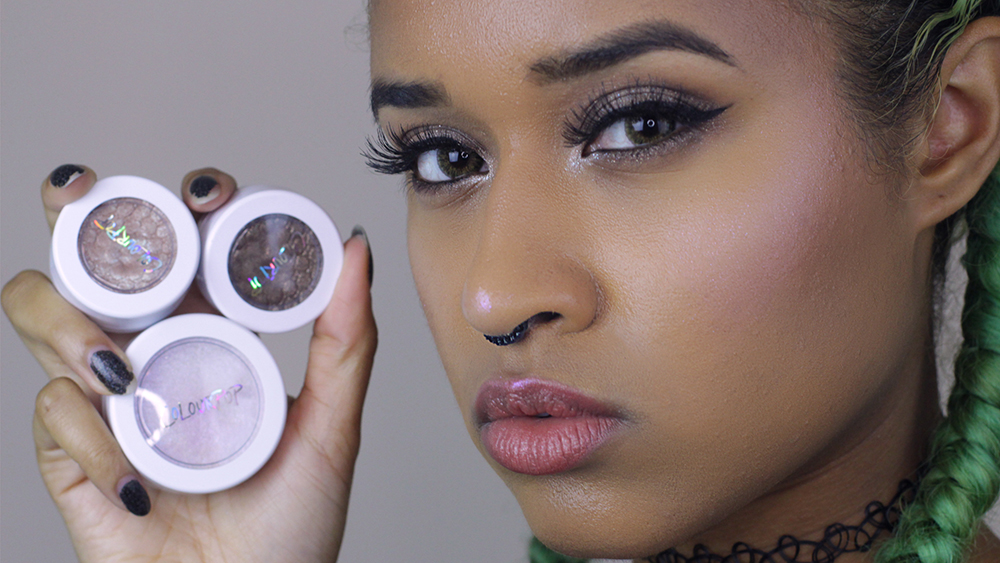 I made a video swatching and talking about the new products, as well as creating a tutorial showing how I used three of them to achieve a glam and offbeat (purple highlight?!) look. If you'd like to check that out, here's the video:
If you liked it, don't forget to subscribe to beauty youtube channel for more videos like this one! I spent a long time editing this video and as you can see, have some cool (in my opinion) effects going on there that I really like. I'm trying to expand my editing skills to make my videos more interesting for you guys
Anyways, here are photos and swatches of the eyeshadows in this new launch!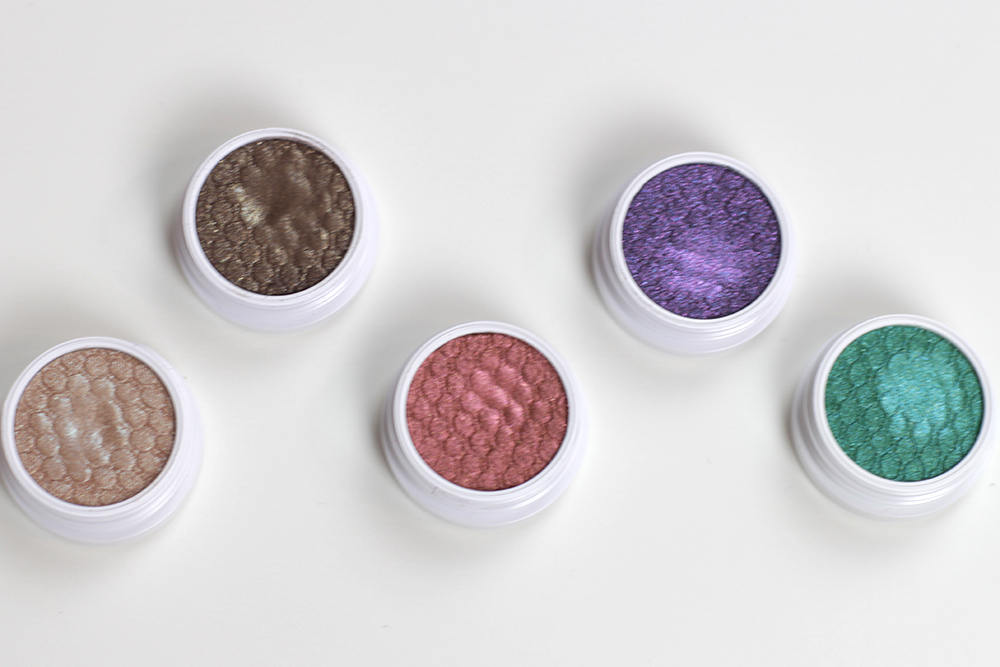 From left to right, these shades are called Sailor, Far Side, Arrow, Dance Party, and Cusp.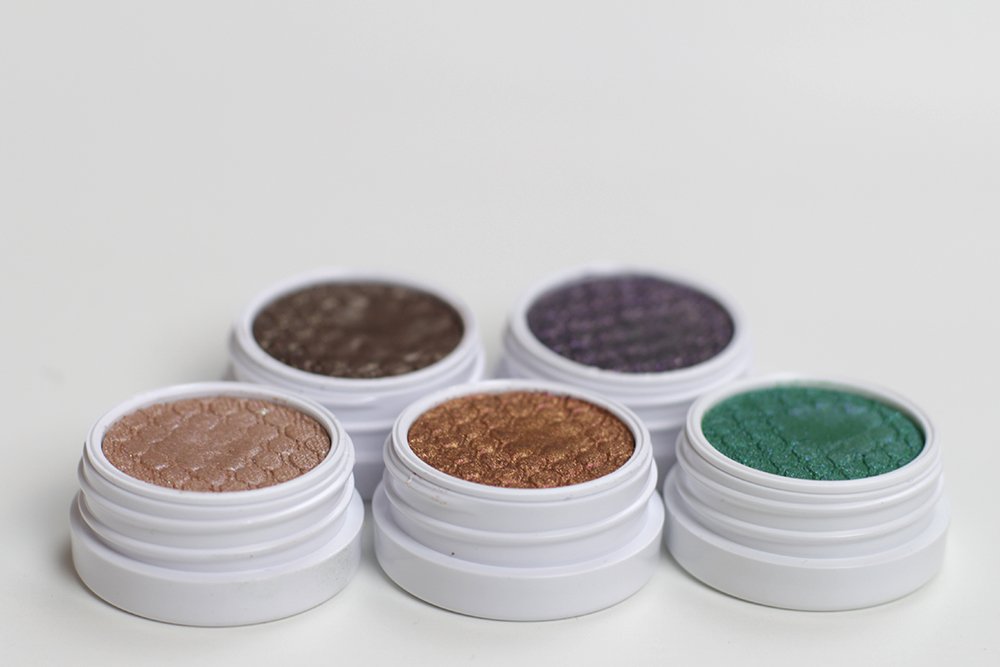 They all have more of a whipped texture rather than a pressed powder feel like most eyeshadows do. I have to say that Cusp, the green, is somewhat smoother and more creamy than the other textures, and I have no idea why. They all have chunky glitter in them, as you can tell from the following swatches on the back of my hand done without any primer or base.
The following are photos of the super shock cheek products (cream highlighters):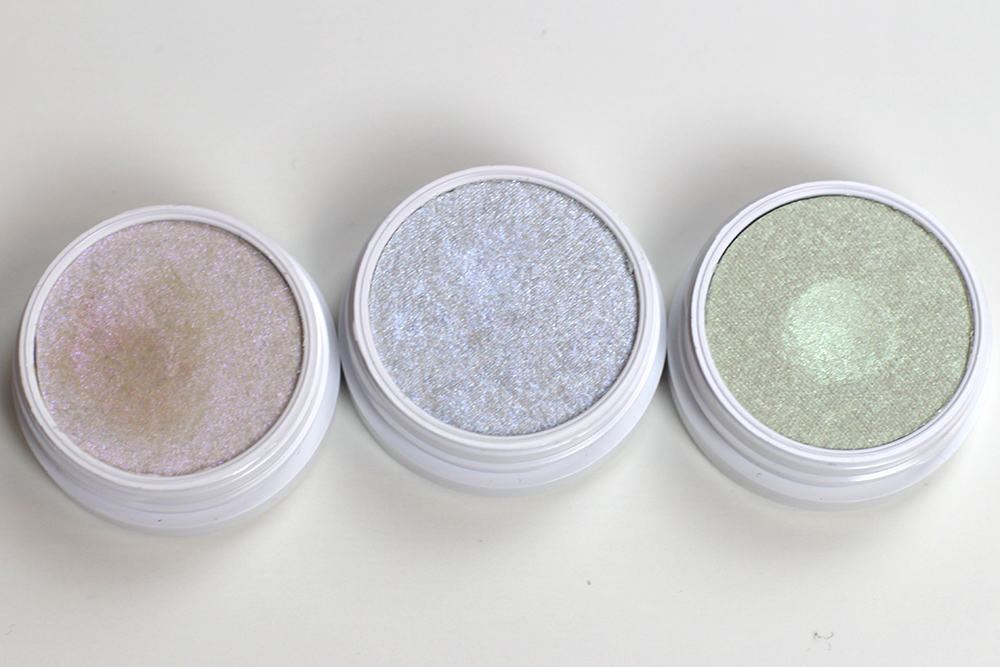 From left to right, these shades are Over the Moon, Honeymoon, and Perilune.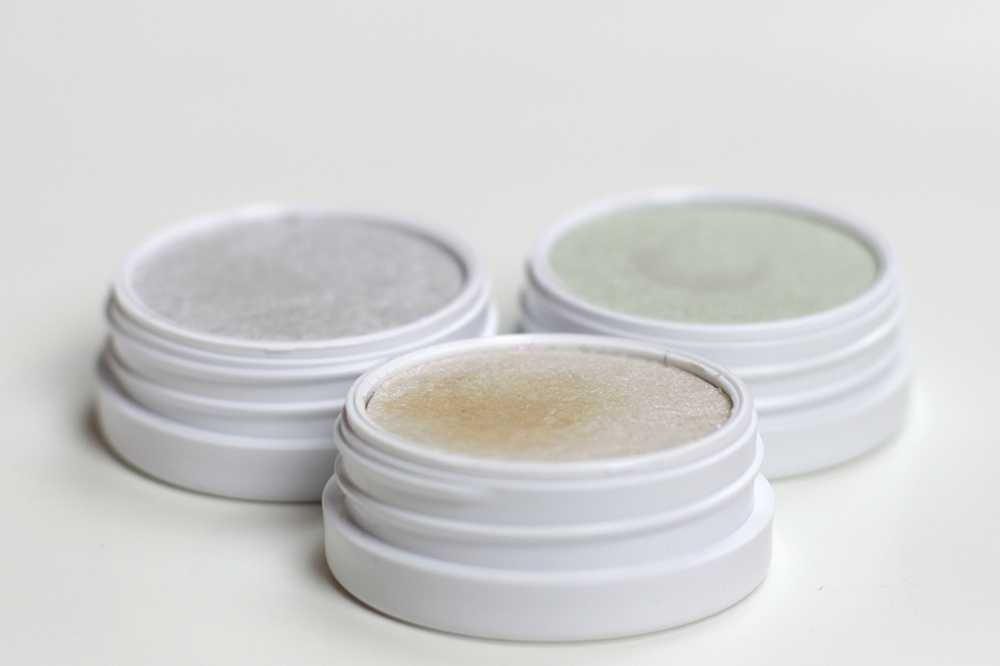 I love these because of several reasons. As with most of the internet, I am absolutely fascinated with highlighting my face at this point in time. However, these are more than just your normal highlighters. They happen to be unnatural colours, for more avant-garde looks, dramatic looks, or simply offbeat looks.
My favourite is Over the Moon because it has beautiful magenta flecks of glitter that look great on my skin. I wore this to a party and got several compliments on it. Although, it was a makeup party, so you have to keep in mind that these people are trained to notice cool stuff about your face, but I'm sure normal people would find the novelty charming as well!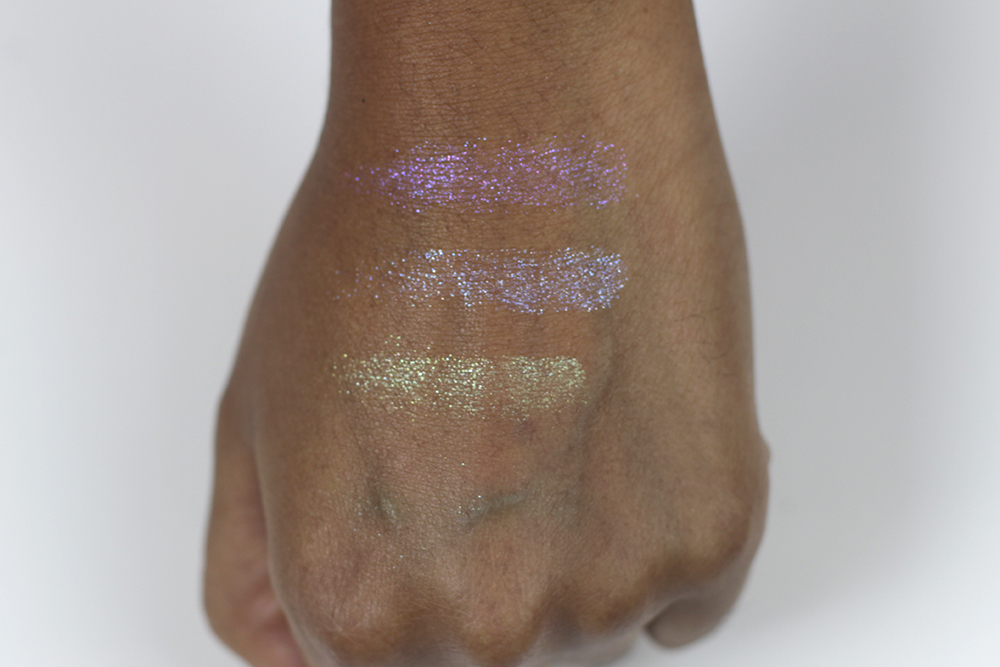 These are unlike most highlighters I've ever used because they're more of a glitter in a balm type of texture as you can see in the swatches. It's not a very finely milled shine like I'm used to, which is why they'd also be great to layer over any other cream highlighting product if that's what you're looking for.
Overall, I was really excited to try out these products, and when applied properly, they turn out to be absolutely gorgeous. I want to know what you think about them and which one is your favourite. Comment down below what shadow or highlight you'd be most likely to try out and why!
Beauty YouTube Channel | Vlog YouTube Channel | Instagram | Twitter | Fashion/Beauty Tumblr | Personal Tumblr | Facebook Page| Pinterest
Thanks, and I love you!
xoxo Camille