Hey everyone! Today I'm going to show you how I wore my fringe shirt. If you want to see how to create a fringe shirt, I made a tutorial showing how I turned a plain shirt into a fringed one.
If you followed my tutorial on how to make a fringed shirt, and don't know how or where to wear it, this video will give you some ideas. It's a great shirt to wear in the summer. It gives you a super cute and textured look while being very chill and laid back. It's also very comfy and flowy so if you go somewhere warm it will keep you cooler than a regluar top.
If you cannot view the above video, click here for the tutorial on this look: Fringe Shirt Outfit Of The Day
Subscribe to my Fashion and Beauty YouTube Channel!
I don't really have any pictures of me in this outfit, but here's one of my face: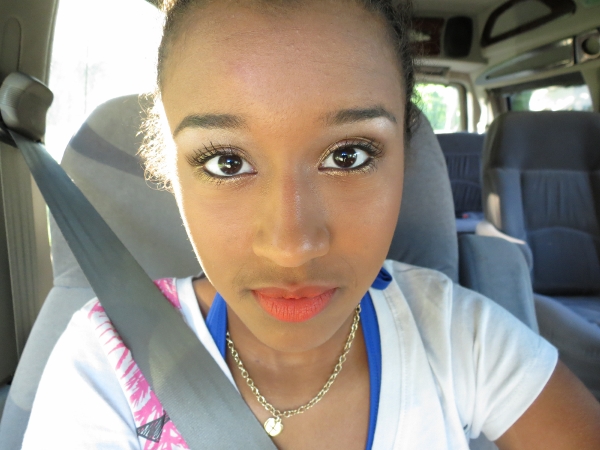 Here's a list of the makeup I'm wearing:
-MAC Solar bits
-MAC eyeshadow in Amber Lights
-Almay black eyeliner
-Maybelline Mega Plush mascara
-Wet n' Wild vanity eyeshadow palette
-E.L.F. foundation
-MAC lipstick in Morange
Here's the vlog video I made showing what we did at the foam party. It was awesome!!
Thanks for stopping by! Please subscribe to my blog if you like it! xoxo Amber C Johnson from Super Beauty Guru <3