Hey, Chameleons! I had been planning on doing my hair a new colour for a while, and I was finally able to when I got home for Winter break because I had enough uninterrupted time that I was able to look ugly as heck for days at a time without having to leave the house or see the light of day. Before I became a hideous recluse for a week, I stocked up on hair products that I would use for the process of fading, bleaching, toning, dyeing, and caring for my hair.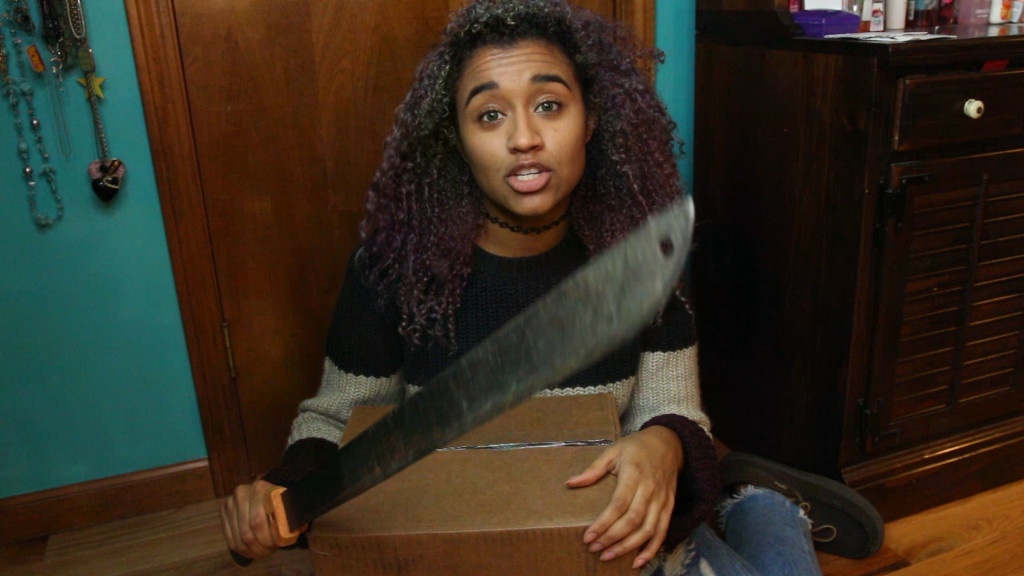 When I finally got my box of products in the mail I was so excited about it that I decided to make an unboxing video. This isn't normally the type of video I make, but I decided it would be a fun one to do and I was feeling very silly so I grabbed my mother's machete and unboxed it like a pro. Here's the result of my sudden pang of silliness. Enjoy!
If you liked the video, please subscribe to my fashion/ beauty/ lifestyle YouTube channel for more videos like this every week!
Thanks for stopping by and reading this post! Follow me on my social media so you won't miss any new videos/photos/or interesting posts by me, and you can always follow my blog via Bloglovin (or other methods) so you don't miss any posts! (I also sometimes do giveaways on these sites, so that's another good reason to follow!)
Beauty YouTube Channel | Vlog YouTube Channel | Instagram | Twitter | Fashion/Beauty Tumblr | Personal Tumblr | Facebook Page| Pinterest
Thanks, and I love you!
xoxo Camille