Hey, loves! Day 12 of my trip was absolutely breathtaking. We drove to Cherry Springs, Pennsylvania to the state park to go star-gazing and watch the meteor shower. Apparently it is a beautiful place to observe the stars without any light pollution and whoever claimed that was more than right.
Here's my vlog for day 12 in New York, that you can watch on my vlog channel, or right here:
Today I rocked a very simple look. I washed my hair and while it took its usual 6+ hours to dry (I realllly need a damage-free way to make my hair dry quicker ughh) I did some super simple makeup. I did my brows, put on some mascara, and applied a vampy matte lip cream by Ulta in the shade "allusive". I skipped face makeup and was glad I did because when I got home I was super tired and not feeling like removing globs of face products.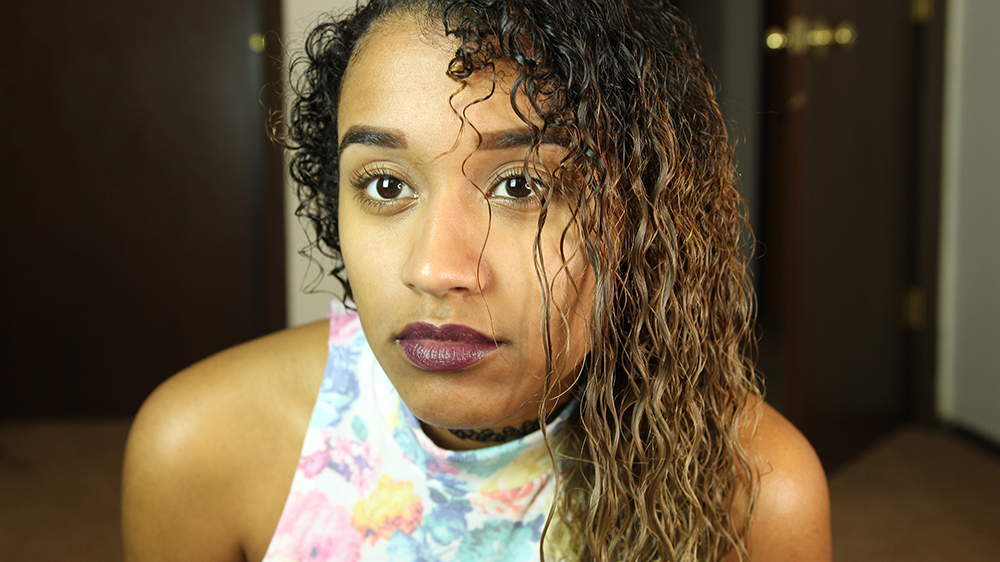 We drove for about 2.5 hours from NY to the Cherry Springs National Park in Pennsylvania because of how perfect it was for stargazing and because it was the last night to watch the meteor shower and we didn't want to miss that. I snapped this photo of the sunset from the car on our way there.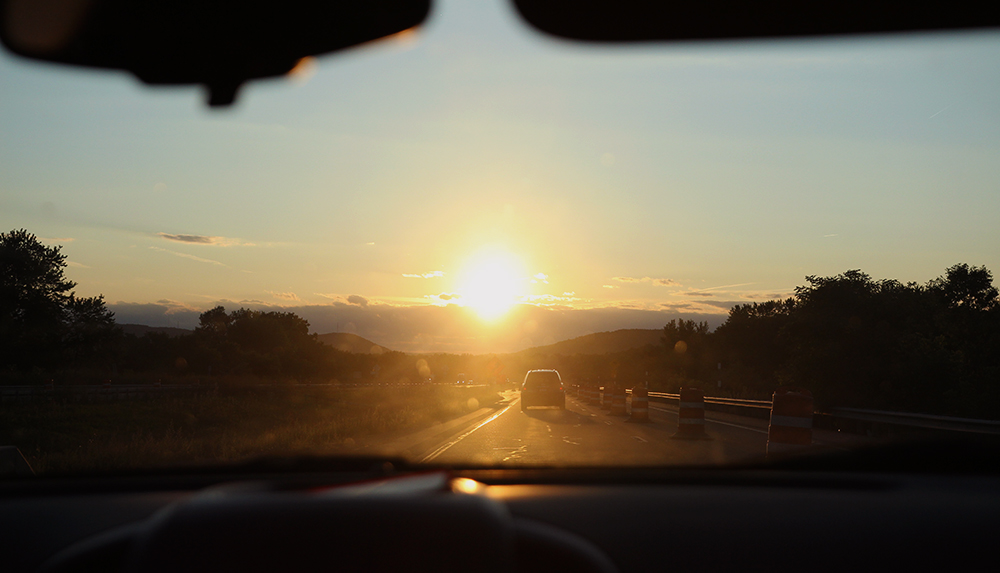 I will never cease to be amazed at the beautiful colours the sky comes up with at night.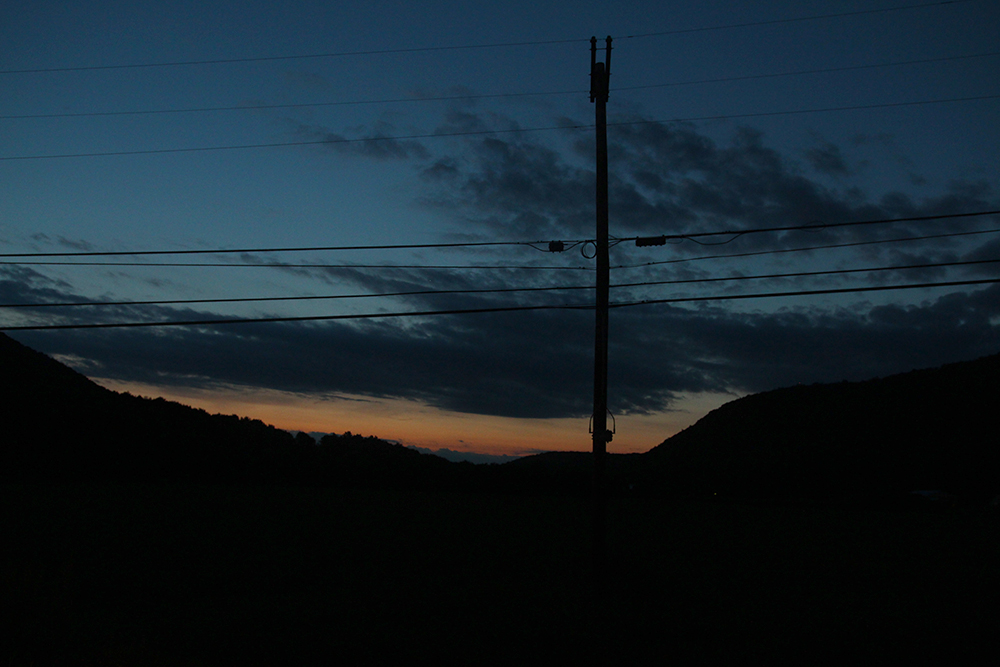 I found this scene at a stoplight that took way to long to be hauntingly beautiful so I captured the moment as well. This one was super vivid and the photo looks like it's been enhanced, but I promise it hasn't. I couldn't even dream of what this would look like with increased saturation D: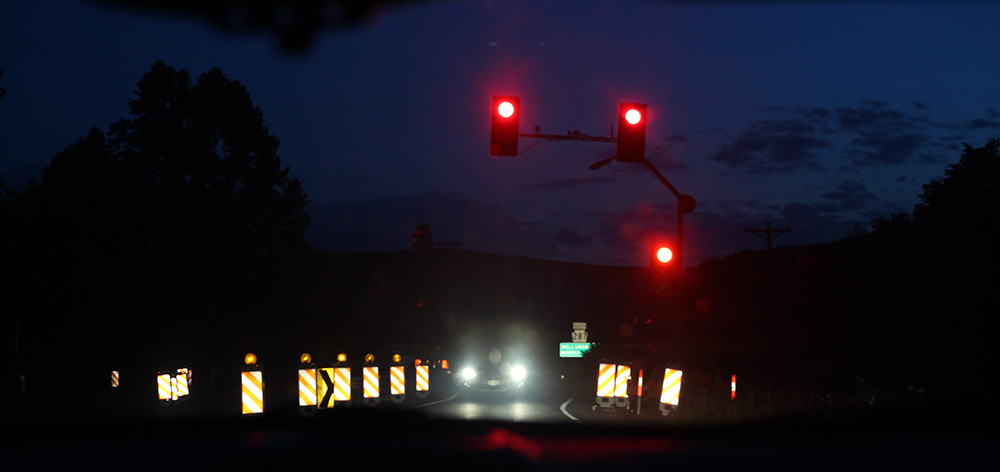 The cool thing about the park is that everyone respects the no-light-pollution rule so you won't find anyone using white lights to see anything. The only lights acceptable are red lights because they are the lights deemed best to preserve night-vision, which after some research online is a TOTAL WIDELY-ACCEPTED MYTH which completely blew my mind. I had accepted this myself, especially because my Astronomy professor from last year who I greatly looked up to told us the same thing.
We went on a field trip to an observatory and were only allowed to use red lights because of this. Anyone who used their phone or whose phone went off accidentally with the white light on it would automatically fail the assignment we did because it was said to ruin night vision. I personally believe that it's all about how bright or dim the light you're using is, and the dimmer it is, the better it is for night vision. And although the red light thing may just be a myth, I advise you not to show up to Cherry Springs with your dimable white-light flashlight because you will get yelled at. Trust me. I saw it happen.
If you want to know more about this, episode 71 of Mythbusters talks a bit about night vision, and the inner-science geek in me absolutely eats that stuff up!
Lets talk about how the sky was so absolutely clear and bright and speckled with stars, and so absolutely amazing that it literally made it harder to breathe. I've never encountered something so breathtaking in such a literal sense where it actually felt like I was being suffocated by beauty.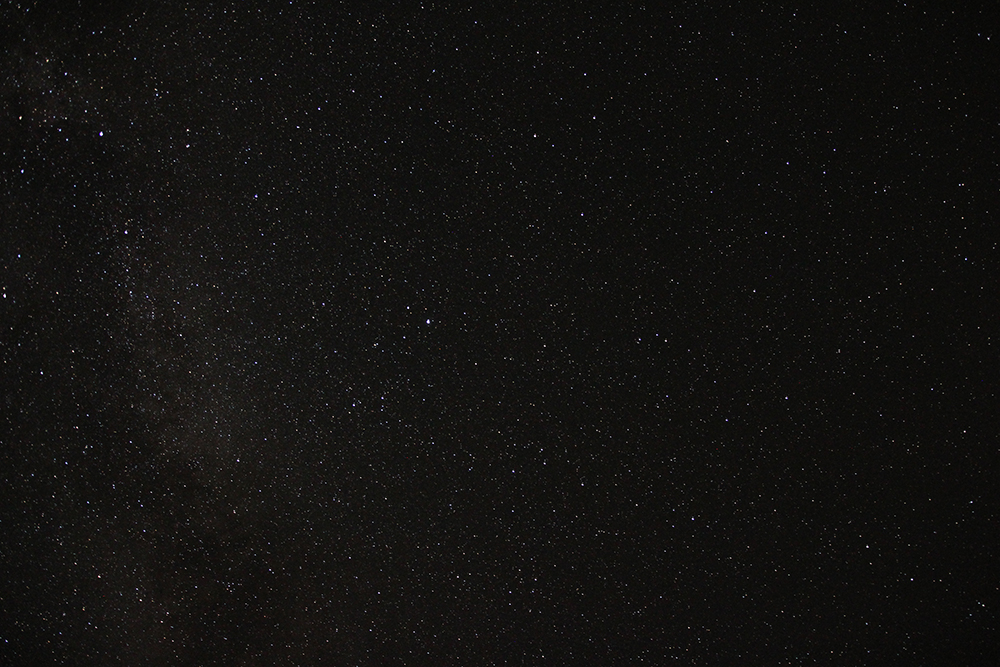 Here's one of the first few photos I took while experimenting with the long-exposure settings on my camera. It was very difficult since I had to do every single thing manually. There was no cheating by looking at the LCD monitor to see how your photo would come out because all that shows up on there is complete blackness when it's this dark outside. I had to guess where to pull the focus, which is very hard to do without any visual help from the monitor, guess how much to zoom, which side to turn the focus and zoom rings to do what, and figure out the perfect balance between how long I want my shutter open in combination with the correct ISO speed and aperture settings.
It was complete guesswork and I suppose you could describe it all as "a shot in the dark" (HAHAHA best pun I've ever made omg) but it was a long series of trial and error. Maybe that's the fun part. However, I am glad that I have been getting to know my new lens pretty well over the past month or so and that I was able to get the photos that I did.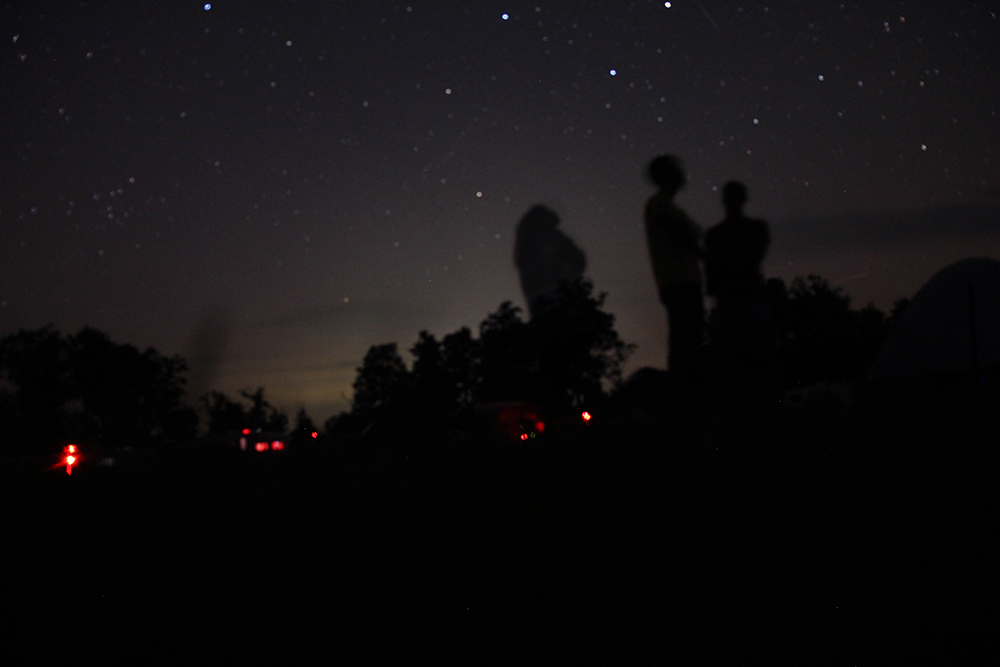 I'm going to cut to the chase and reveal the best photo I took that night right now. This is a photograph of my silhouette pointing up at the Milky Way, and you can easily see the plethora of red lights used by the campers who were staying the night at the park at the bottom/background. This photo has me blown away at how well it came out and when I look at it, it reminds me of how breathless I was when I was actually there and able to see that in person.
Being surrounded by so many clearly defined stars that appeared to not be moving felt like being trapped in a snow-globe. I felt like the celestial sphere was a real thing and I was stuck in the center of it. Trapped, and running out of oxygen. But it was okay because it would be a beautiful way to die.
The settings used to take this photo, for all of you photography lovers who were wondering, are: F/2.2, Shutter speed: 25seconds, and ISO 6400. I also uploaded this picture in full resolution so if you click on it, it gets bigger for your viewing pleasure.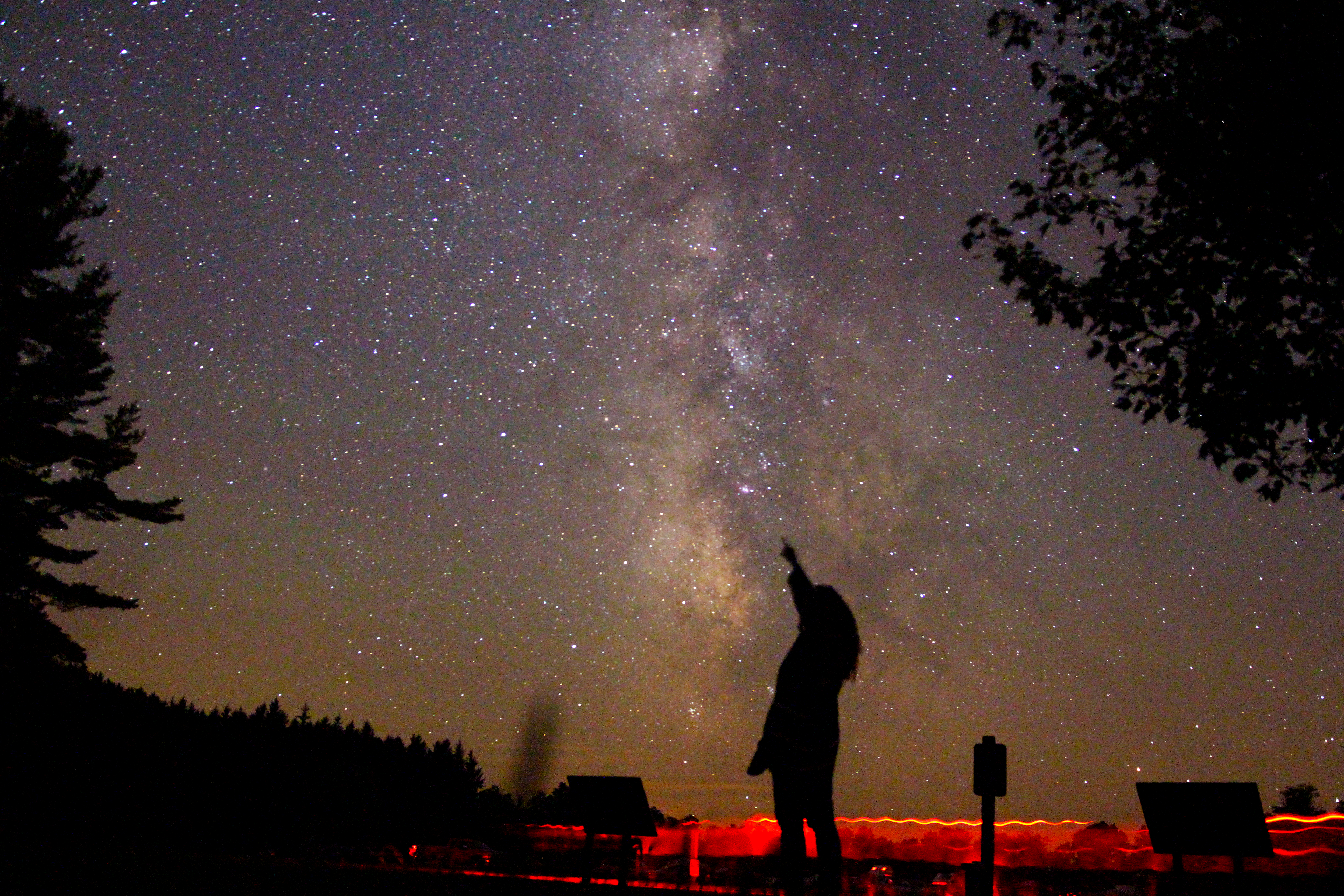 This photo right here could be considered a digital double-exposure photo in my opinion because of the fact that I had set it to be a long-exposure photograph and propped my camera up on the ground against my phone to stabilize it, but half-way through taking the photo, my phone dropped and the camera tipped over, capturing the image again from a lower angle during the same shot. I have never thought of that as a photography technique, but if you're ever trying to take a trippy/interesting photo, you could consider trying that out.
I wanted to see if I would be able to take a photo with the shutter open so long that I would be able to see proof of Earth's rotation by seeing a circular motion of the stars in the sky, and I ended up with this beauty. My camera only goes up to 30second shutter speed but then it has the bulb option. If I had thought ahead to bring my remote, I could have pressed the shutter button on that, then waited as long as I wanted without touching the camera, then pressed the shutter button to end the photo and avoided all camera shake.
Unfortunately I didn't have my remote with me, so I did what any hardcore photographer would do and I improvised using the equipment I had. I propped up my camera on the ground and as steadily as possible, held down the shutter button, doing my best not to shake the camera at all or not even breathe hard. I sat there for probably 4 or more minutes without moving or shaking and ended up getting exactly what I wanted. It would have been better with my remote, but I take what I can get. Unfortunately there's no way for me to know how long the shutter was open because in the details of photos taken on bulb, it's always listed as 30 seconds so the world will never know…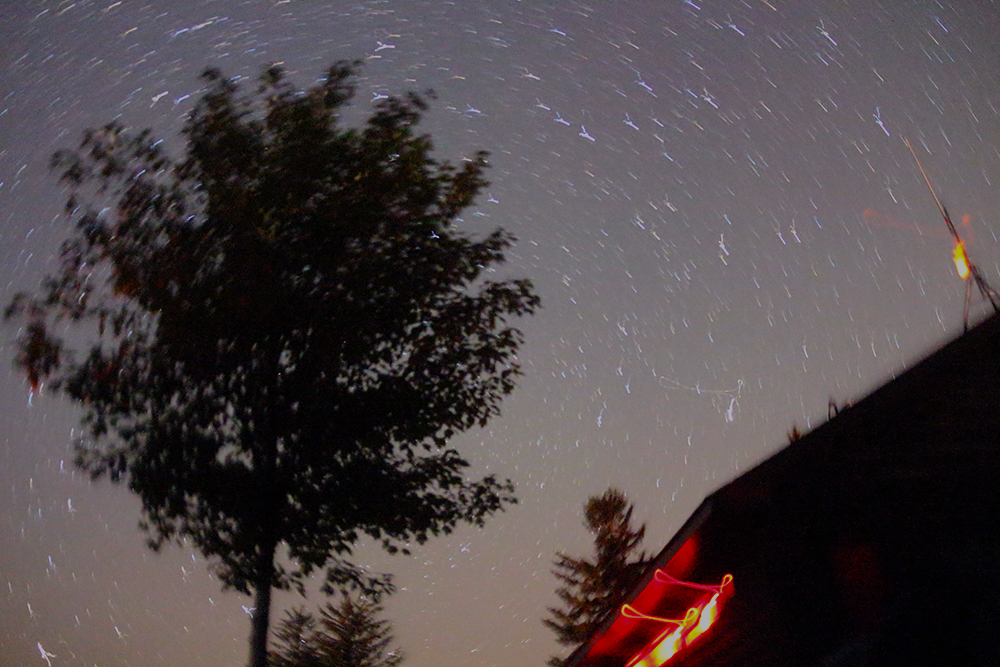 Here are a couple more photos from that night. Here's another beautiful one of the Milky Way,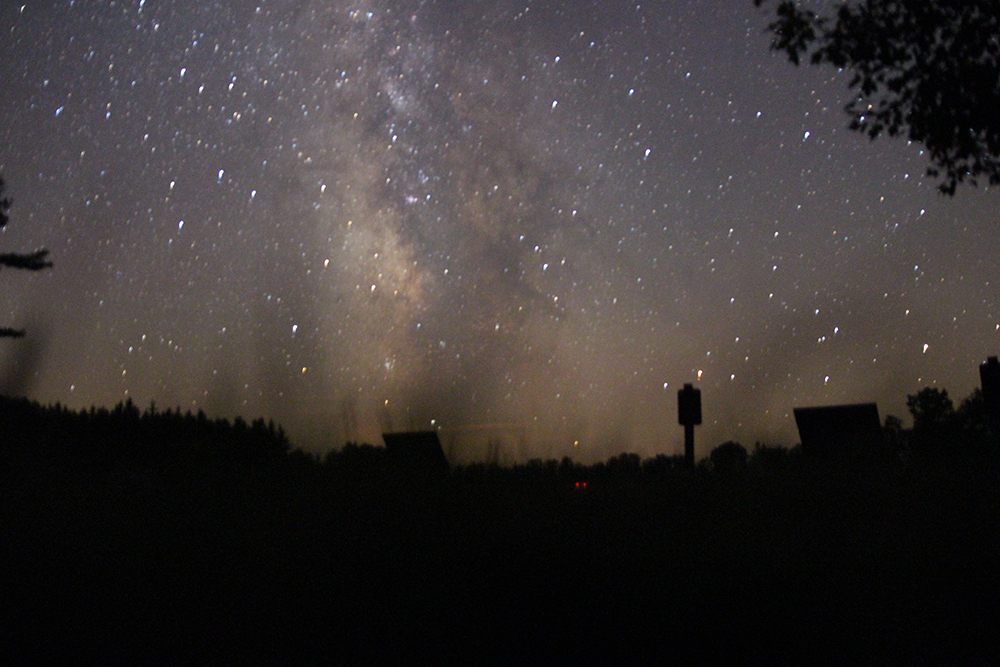 and another from the same tree spot that just happened to be a great place to take photos.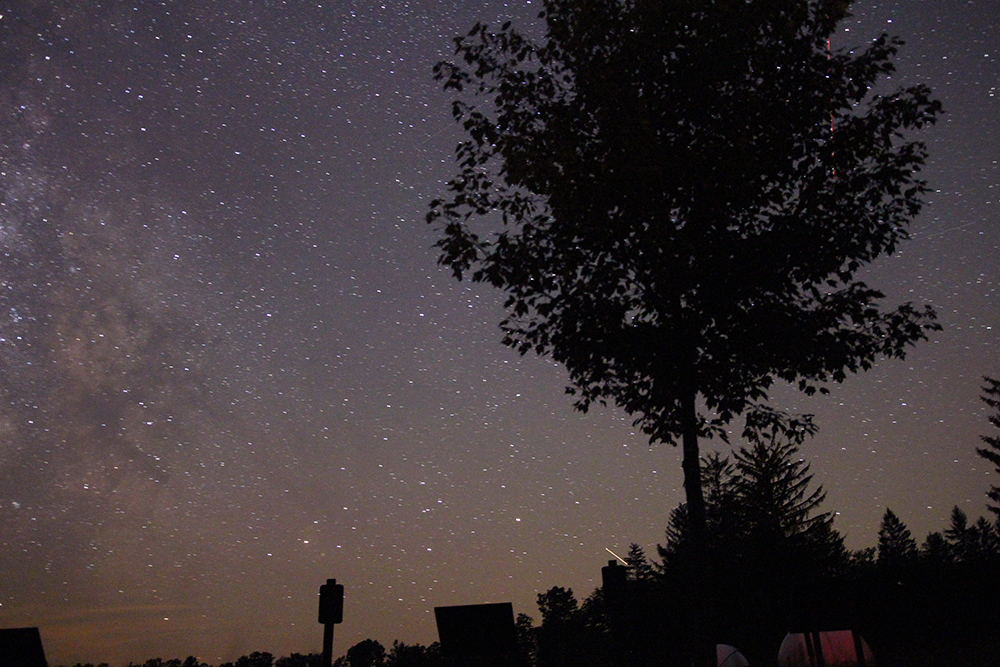 I hope you guys liked this post; it took hours to compose and if you missed out on the meteor shower I hope you enjoyed it vicariously through my blog. Comment down below what your favorite photo was and if you've ever been tricked into believing the red light myth!
Thanks for stopping by and reading this post! Follow me on my social media so you won't miss any new videos/photos/or interesting posts by me, and you can always follow my blog via Bloglovin (or other methods) so you don't miss any posts! (I also sometimes do giveaways on these sites, so that's another good reason to follow!)
Beauty YouTube Channel | Vlog YouTube Channel | Instagram | Twitter | Fashion/Beauty Tumblr | Personal Tumblr | Facebook Page| Pinterest
Thanks, and I love you!
xoxo Camille