I dedicated my Summer 2017 to skincare and skin health. After too many years of struggling with acne, this is the first year I have been able to clear it all up and be completely satisfied with my skin. As we head into fall, I decided I would recap this Summer and share some of my essential beauty products with you. Your skin can thank me later.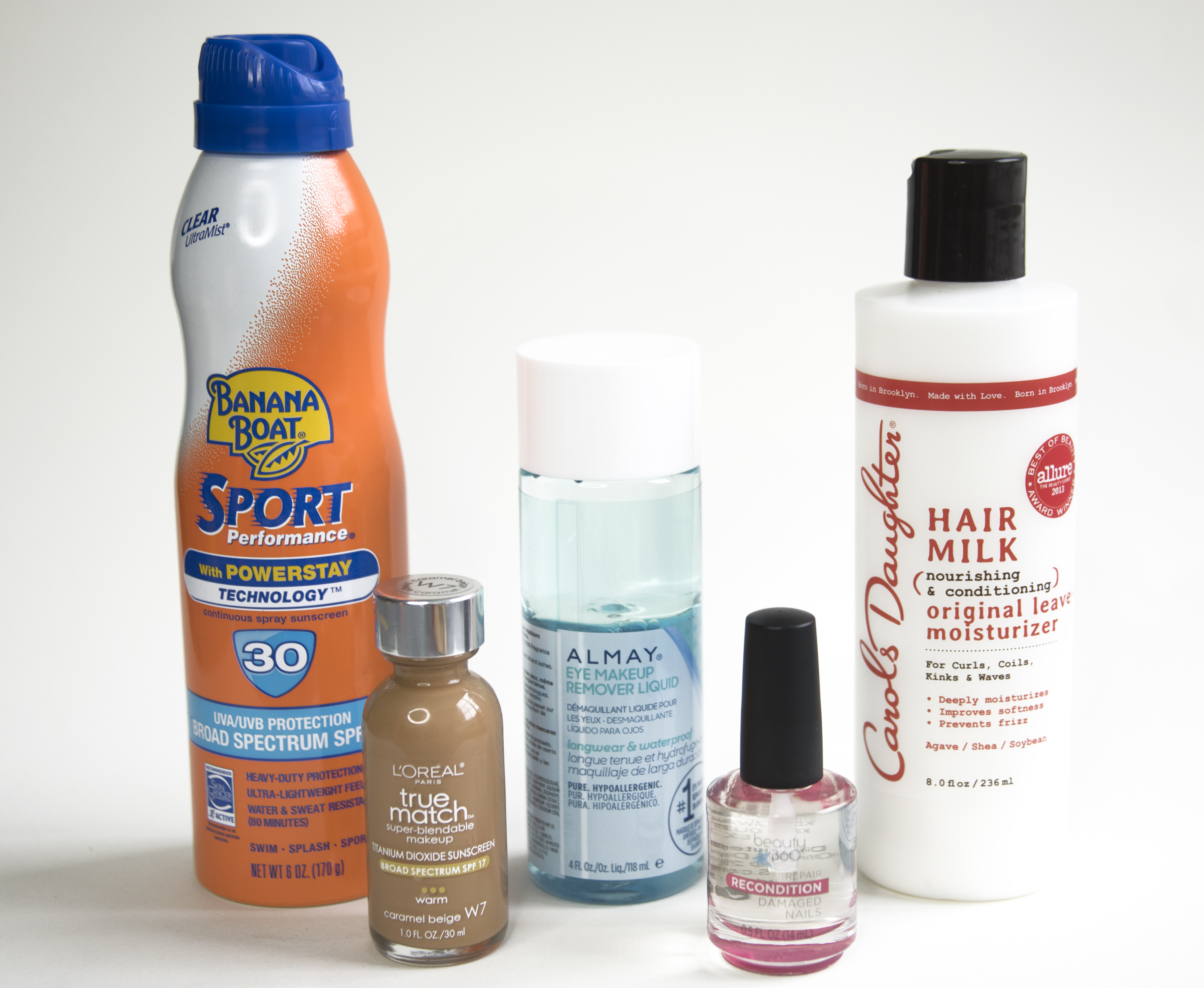 I'm going to kill the suspense and identify the underlying theme throughout these products for you, and that's health! Although these are all beauty products, I have specifically chosen products that also contribute to your overall health in ways that other products do not. A couple of these items contain SPF which is a must-have, technically all of the time but especially during the summer! Other products are very conditioning, which is also something I look for during warmer months. I've partnered with CVS Pharmacy to curate the best products they have to offer this summer, so let's break down why I love each of them!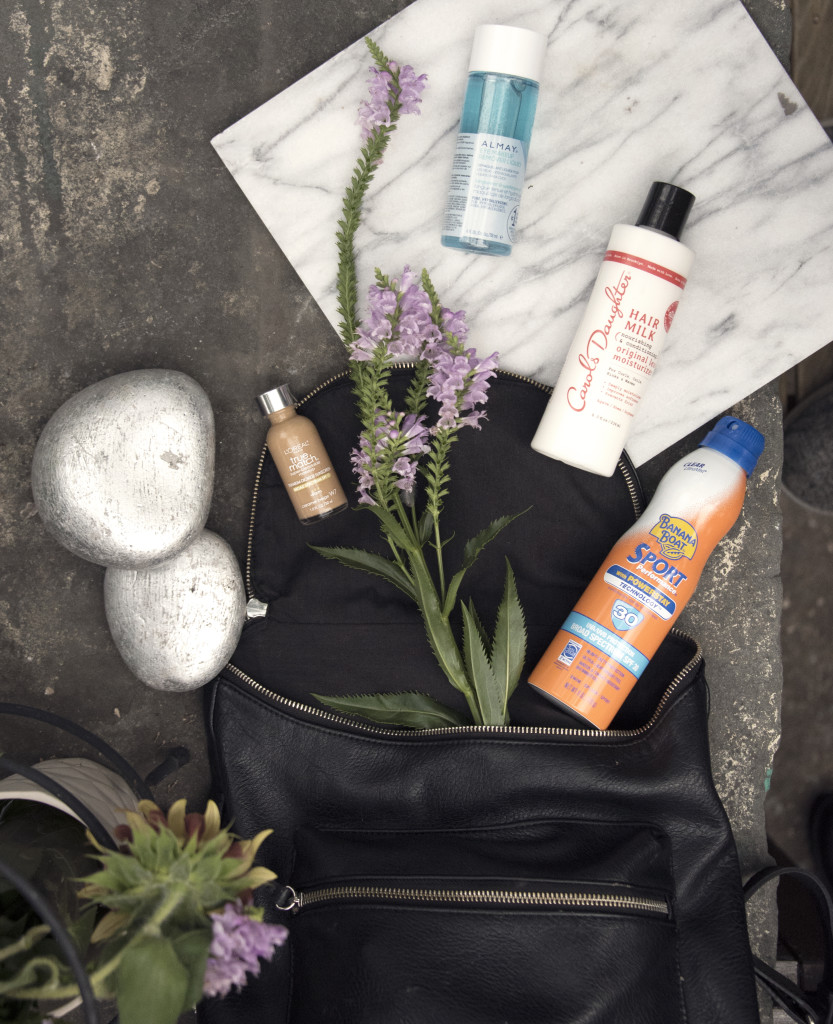 But First Things First…
If you are familiar with the CVS Pharmacy ExtraCare Beauty Club, you would know that membership is free and all you have to do is scan your ExtraCare loyalty card when buying beauty products to get ExtraBucks (which is cash back in the form of coupons that you can use at CVS Pharmacy). Normally, you'd get $5 once you spend $50.  However, they have lowered the threshold so you start accumulating rewards sooner throughout the month of September. You'll be able to rack up $3 ExtraBucks once you have cumulatively spent $30 on beauty products.
Since I am a chick who loves saving money and finding great deals, I decided to scour my closest CVS Pharmacy and find the best beauty steals under $3. So once you get your ExtraBucks, you know what to look out for in the beauty aisle! Here are my finds:
Olive Oil Replenishing Packette by Organic Root Stimulator (ORS)
Ever since I started dyeing my hair, I've been instantly attracted to any hair products that help repair damaged hair. I see these all of the time, and figured it was finally time to try them out.  I have way too much hair to only use one, so I bought two at $1.89 each. (Updates coming soon!)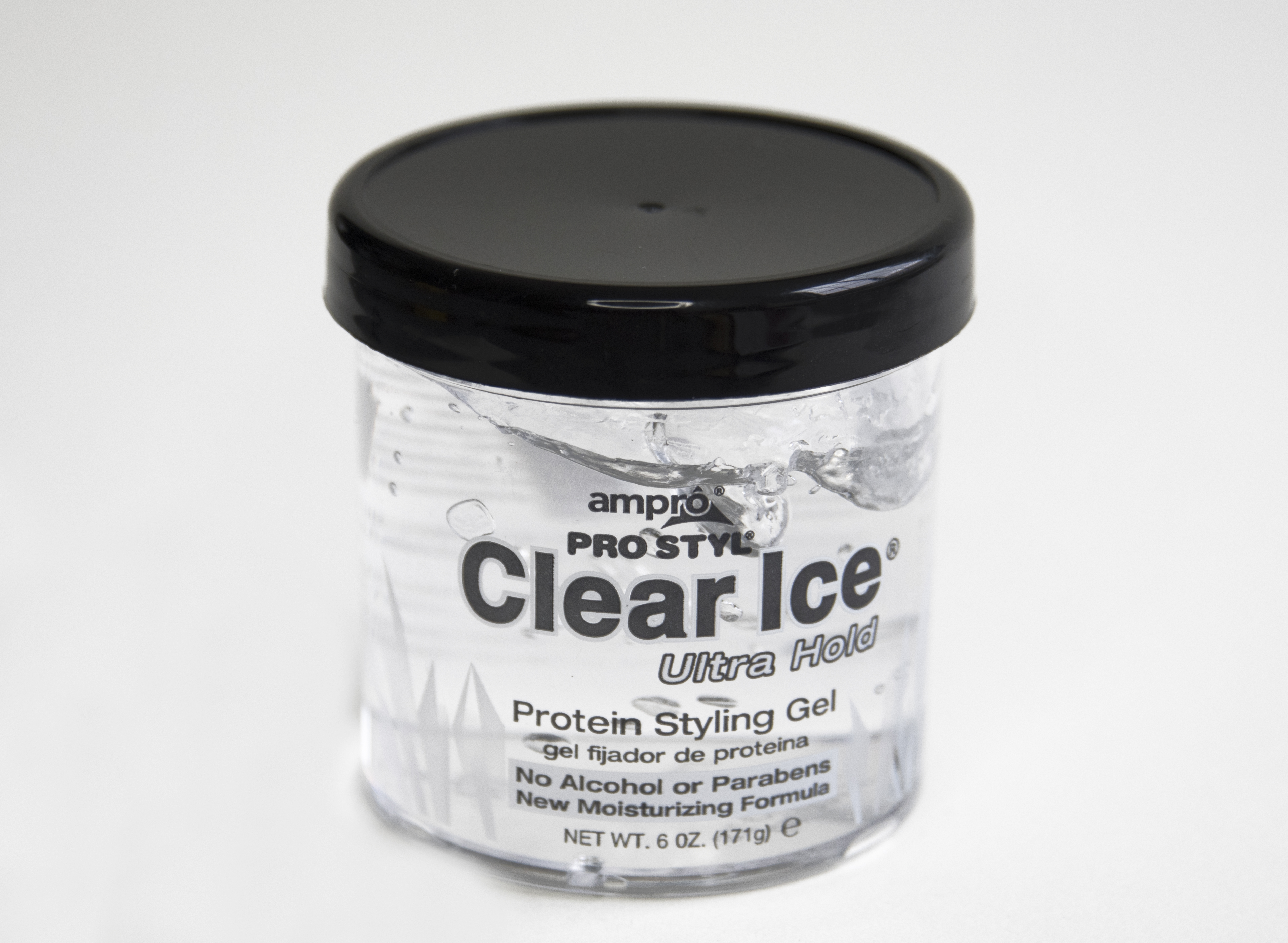 Ampro Pro Styl Clear Ice Protein Styling Gel
Ever since I started incorporating gel into my curly hair routine, I've been curious about experimenting with different gels. This one doesn't contain alcohol or parabens, and was formulated to be more moisturizing than before. I've tested out the hold on my hair and this gel isn't made for styling baby hairs, but is strong enough to hold styles/define curls, and the jar only costs $1.69.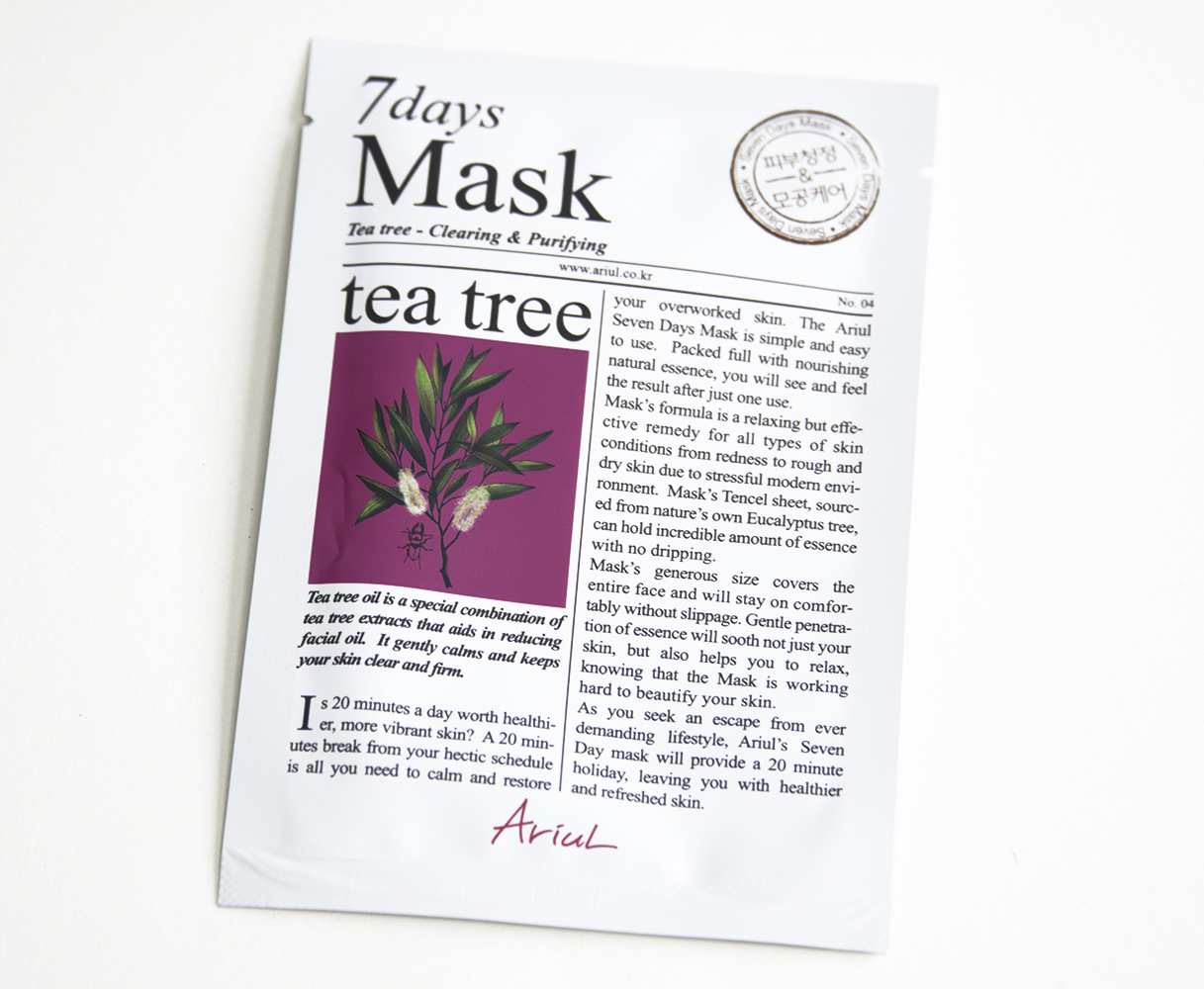 Ariul 7 Days Tea Tree Sheet Mask
This sheet mask caught my eye because of the beautiful packaging, and then I noticed that they have different types. Of course I picked the one with tea tree oil since it's known to gently combat acne and blemishes. There's no way that I'm going to risk my skin's radiance after coming this far. It's also formulated to retain moisture in your skin instead of drying it out like a lot of acne treatments do, so I was pleased to find these for $2.49.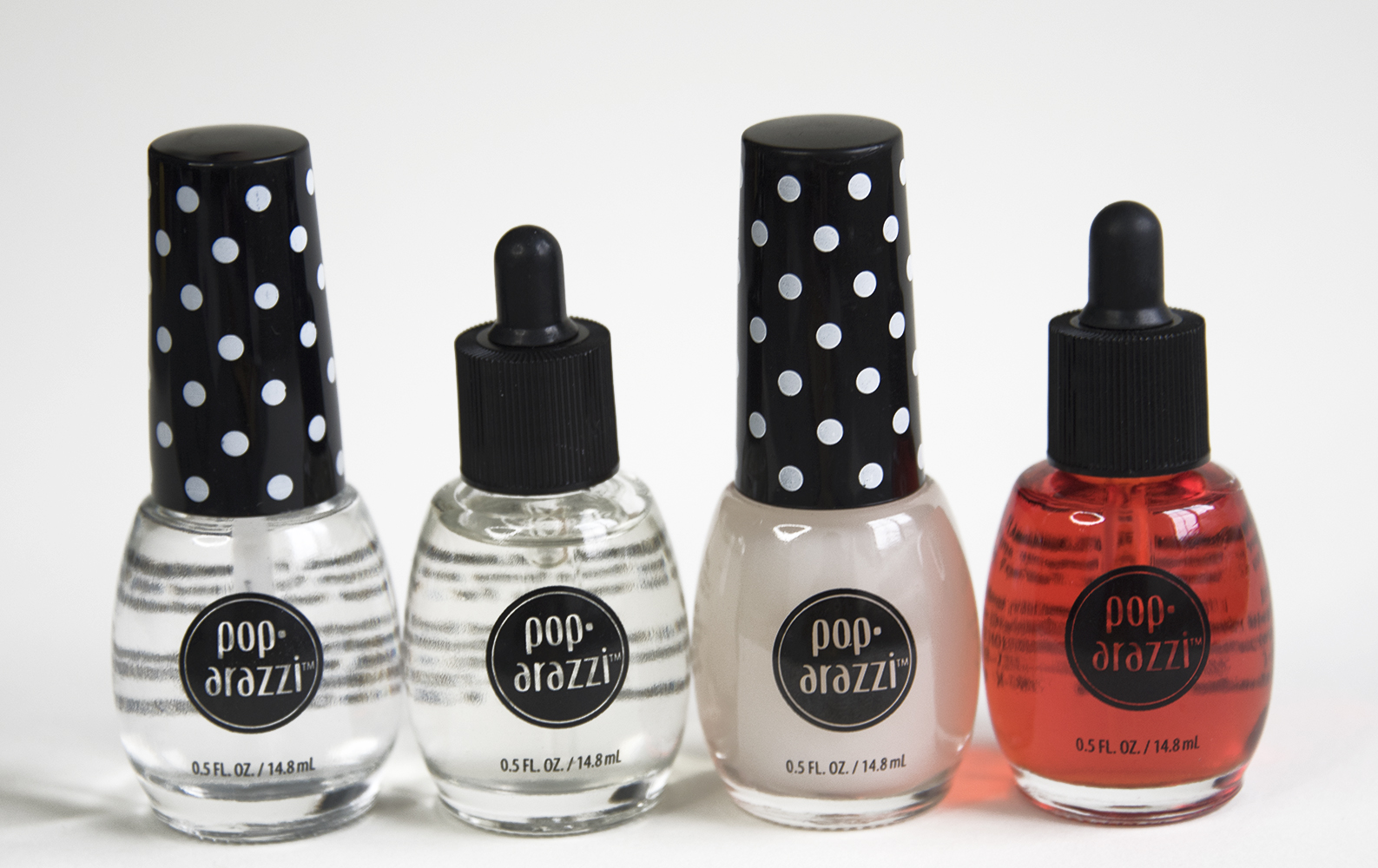 I have never noticed this brand before but the $2.99 price tag caught my eye.  They have a selection of nail polish colours to choose from, but I went for all of the fun products that can be applied to different nail designs instead of actual polishes. From left to right I chose a sticky base coat,  quick dry drops, a matte top coat, and cuticle oil. Unrelated, but if you look at the matte top coat in the photo it looks pink, but it's a milky white in real life. If you use your hand and cover the red cuticle oil, the matte topcoat next to it looks white like it does in real life. This is my first, unintentional, optical illusion.
Summer Faves
Here is a breakdown of my Summer favourites and what each product has to offer!
Banana Boat Clear UltraMist Sport Performance Sunscreen Spray
I love this sunscreen for a few reasons. It's so much more enjoyable spraying on my protection from the sun than it is to struggle spreading the thick goo that sunblock usually comes bottled as. I also have a hard time getting my (white) boyfriend to wear sunblock and seeing as he has skin that is much lighter than mine, he burns much more easily. He's way more likely to use SPF if it's in spray form. The spray is broad spectrum for maximum protection, SPF 30 which is enough protection without going overboard to the point where it feels like liquid metal is sitting on your skin, and I got a two pack for bonus savings!
L'Oreal True Match Super-Blendable Makeup
I have a hard time finding foundation that I like. Part of the reason that this happens is because it's extremely obvious that most makeup companies only cater to people with fair to very fair skin. This is not shocking news and many brands have been called out on this a lot but somehow it seems that most people still don't care. I find this so strange because there is an entire untapped market of people of colour who need foundation and it would be so easy for big brands to decide to make more shades and capitalize off of the gap in the market.
Somehow I was able to find my perfect summer foundation shade in the L'Oreal True Match line (#TYBG). Not only does it fit my more-tan-than-usual Summer complexion (which is significantly darker than my Winter complexion), but it also has an extremely blendable viscosity. If you can't tell based on my mini sunblock rant, I don't enjoy spreading thick liquids on my skin when there are less-viscous alternatives out there! This also makes the foundation great for layering.  On top of that, it contains SPF 17 which gets me wayy more excited than I probably should be.
Almay Liquid Longwear Eye Makeup Remover
When taking off my makeup, my least-favourite part is getting rid of mascara. I have completely stopped using waterproof mascara just because the removal process is such a pain in the neck. At the end of the day, I don't want to struggle with trying to get my lashes cleaned without accidentally ripping them out of their eyelash holes –the scientific term for them– and I want the removal process to be as easy as possible. I chose this Almay eye makeup remover as a favourite because it's formulated to remove longwear and waterproof makeup easily, making my nights less stressful.
Beauty 360 Recondition Damaged Nails Polish
Lately, my nails have been a bit under the weather. By that I mean that I got my first set of gel nails done a month ago and tried removing them with weak acetone to no avail so I resorted to brutally ripping them off of my otherwise healthy nails and damaging the top layer of the nail. I found this product LITERALLY THE DAY AFTER I massacred my nails, and am committed to restoring them to the nails they once were.
Carols Daughter Hair Milk Original Leave-In Moisturizer
Carol's daughter is just one of those brands that you can't help but love. Their products are always geared towards keeping your locks as happy, healthy, and gorgeous as possible, so obviously I cannot resist. Their milk leave-in conditioner helps fight dry hair that leads to frizz which is so common in the summer. It's infused with agave nectar, soybean oil, and cocoa butter to help accomplish this. The cream absorbs quickly into your hair so it also happens to be a great product to use on refresh days when you need that boost of hydration!
Here is a photo of me sporting the Foundation and several other products.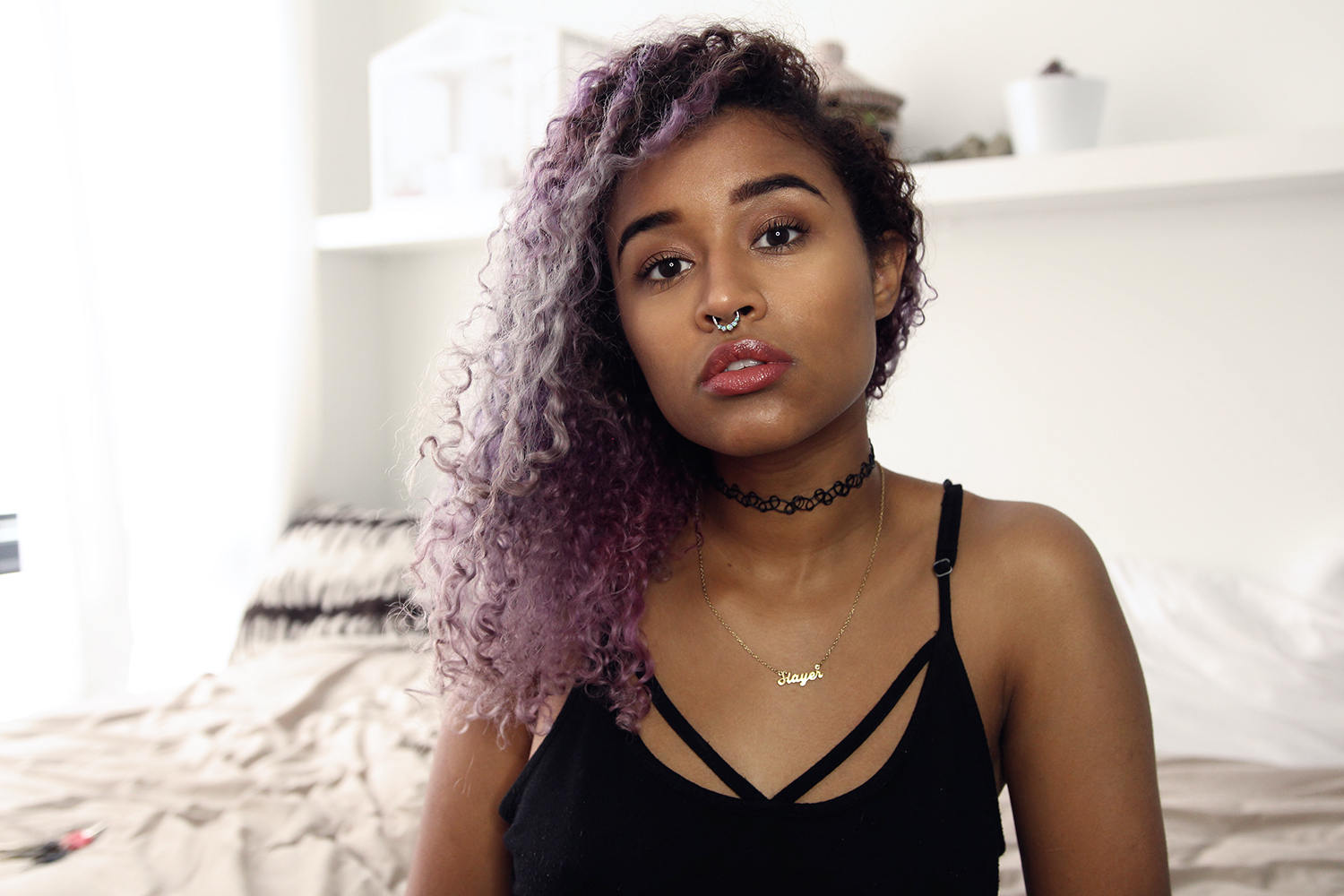 So there ya have it. If you try out any of my Summer essentials or Summer steals, comment below or tweet me and let me know how you like the product! If you're not already a part of the CVS Beauty Club (honestly you're late at this point- I'm a good 7 years in at this point) you can get more information on how to sign up for free here.
If you liked this post, please follow my blog via Bloglovin (or other methods) so you don't miss any posts! I'm also very active on these social media:
Beauty YouTube Channel | Vlog YouTube Channel | Instagram | Twitter | Tumblr | Facebook Page| Pinterest
Thanks, and I love you!
xoxo Camille