Hey everyone! Today I'm going to show you how to make a flawless and glowing face using makeup techniques that will enhance your dry winter-impacted skin. I'll show you how to transform this full day look I created into a gorgeous, vampy night look, perfect for winter.
This winged liner and dark purple lipstick are the perfect paring for anyone who wants to make a statement with their makeup without reaching the line of crazy. It's a nice look to wear to school if you're one of those people who gets tired of doing the same look every day, and wants to change it up a bit.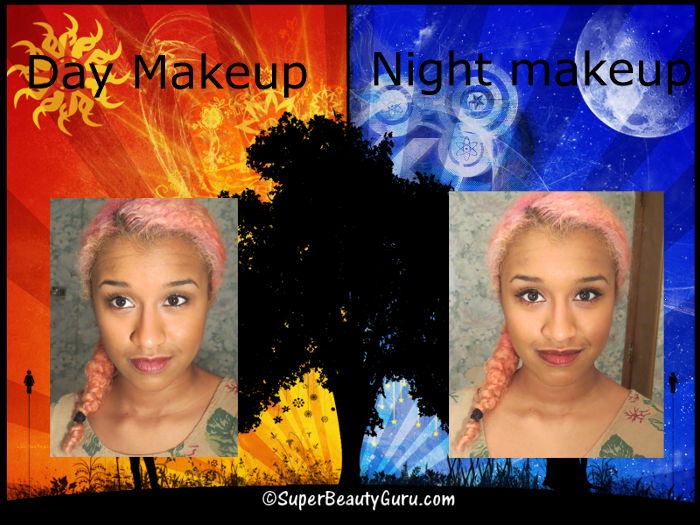 Here are all the Steps and Products I used:

If you cannot view the above video, click here for the tutorial on this look: Winter Makeup Tutorial: Day to Night Look
Check out my Fashion and Beauty YouTube Channel, and don't forget to Subscribe!
Makeup Products Used
Eyes
-Urban Decay Primer Potion – Original Formula [buy here]
-E.L.F. Studio Eyeshadow – Sand Dollar [buy here]
-Rimmel Eyeshadow – Spicy Bronze
-MAC Eyeshadow – Cranberry [buy here]
-Almay Eyeliner – Black [buy here]
-E.L.F. Felt Tip Liquid Eyeliner – Black [buy here]
-Maybelline Mega Plush Mascara – Blackest Black [buy here]
Lips
-Urban Decay Lipstick – Apocolypse [buy here]
Face
-E.L.F. Flawless Finish Foundation – Almond [buy here]
-E.L.F. Face Powder– Spice [buy here]
-E.L.F. Highlighting Powder – Luminance [Similar highlighter, same brand]
-E.L.F. Blush – Blushing Rose [buy here]
Steps
1) Apply foundation to your entire face. Make sure you blend this in for a seamless makeup look.
2) Set your foundation using a face powder. I used one with color to add more coverage to my face, but you can use a translucent one if you'd like to.
3) Apply a blush color, something similar to the color of the lipstick you're going to use, on the apples of your cheeks. Blend this in and back. Use a shimmery blush to fake a glow of your skin.
4) Apply a highlighting powder on the tops of your cheekbones to brighten your face and fake a glow. Skin can get very dry and flat in the winter, and this will help you fake a natural glow.
5) Apply eyeshadow primer to your eyelids. The best primer known to man is the Urban Decay Primer Potion. I use this one, and everyone else loves it because it does it's job very well.
6) Apply a shimmery eyeshadow from you lid up to your eyebrow, and add extra in the inner corner of your eye to brighten it up.
7) Use a gold eyeshadow to add depth and color to your crease. Blend it in well.
8) Use a black pencil or gel liner to line your waterline. Don't make the line go under your lash line, just keep it to your waterline.
9) Use a black liquid eyeliner to line your upper lash line.
10) Apply your favorite mascara.
11) Apply a dark purple/ mauve/ oxblood color lipstick.
Day to Night Transition
1) Add eyeshadow to your lid in a color similar to that of the lipstick. I recommend using the eyeshadow Cranberry from MAC.
2) Add more liquid eyeliner to your upper lash line, and wing it out to form a cat eye for more drama.
3) Add more mascara, and if you want, fake eyelashes!
4) Add another layer of lipstick to make it more opaque, or just switch to a darker, more vampy color all together. Now your day to night transition is done, and you're ready to go out and work it, girl! 😛
Subscribe by email if you like my style
Makeup Gallery – Day Makeup
This "day" makeup look is great for doing anything during the day, such as school, work, church, lunch with friends, anything really. It has less eyeliner, mascara, lipstick, and color on the eyelids than the night look, so is therefore less dramatic in comparison. I really like this makeup and think this is the perfect makeup for people with pink hair.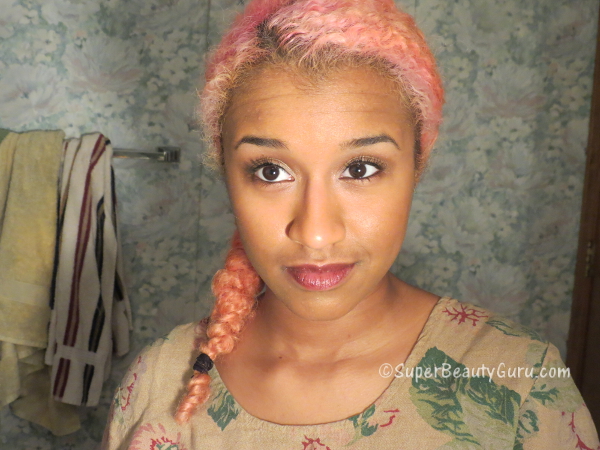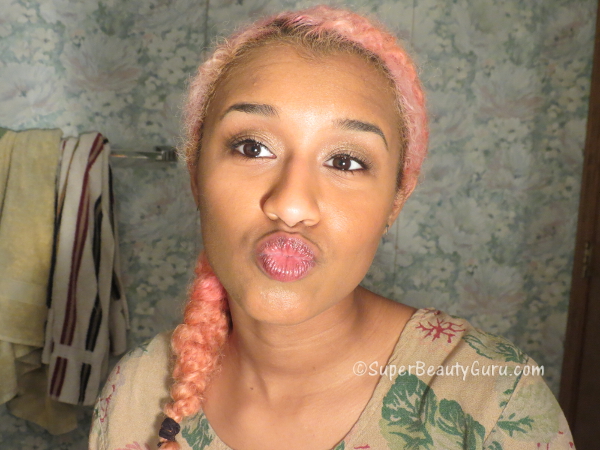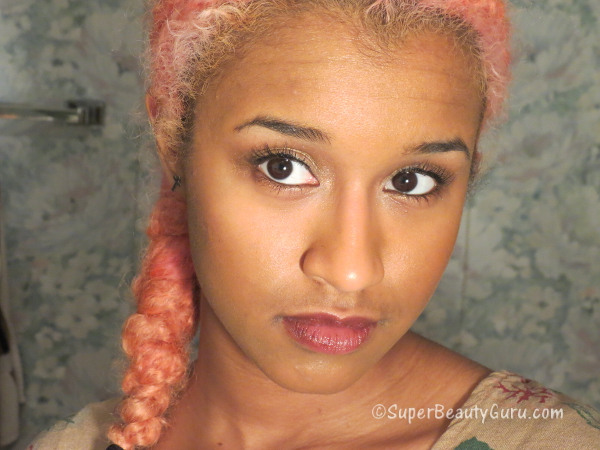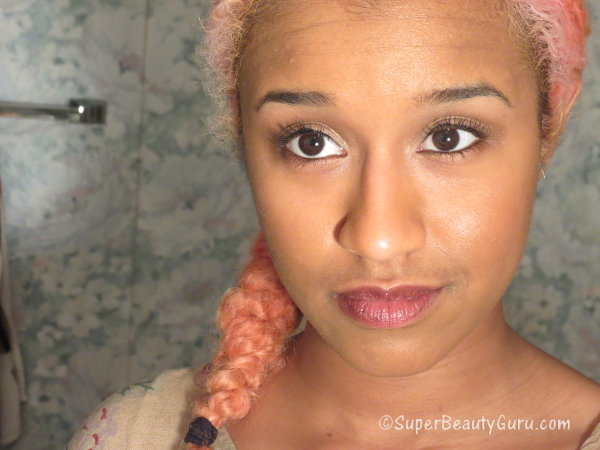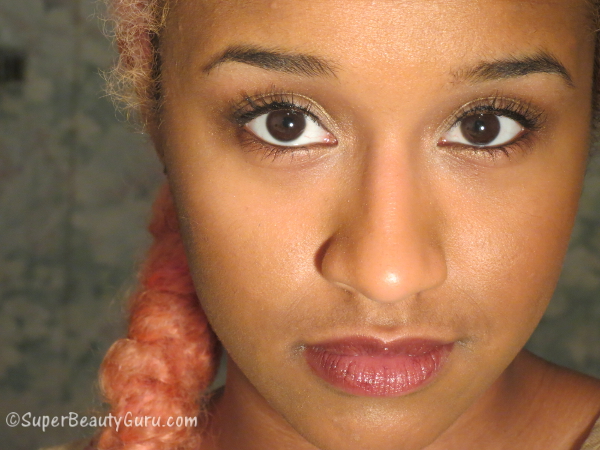 Night Makeup
This version of the makeup is what people would call a "night look". It's bolder and has more color than the other one, so it would be more appropriate to wear at night when you can wear heavier makeup. I would however wear this in the day because I wouldn't consider this too much for the day. I think people should wear whatever they feel comfortable wearing, and I would definitely feel comfortable wearing this anywhere, including school.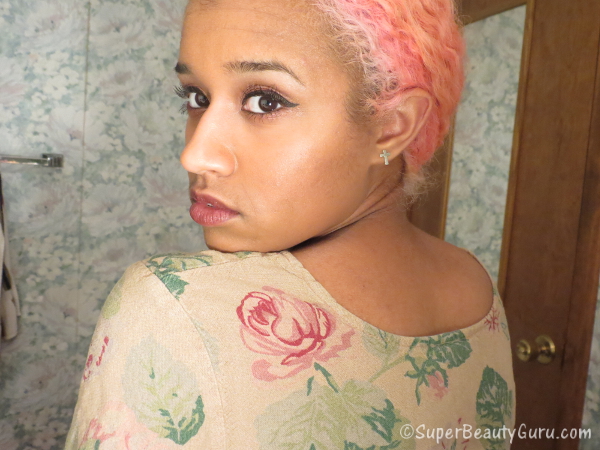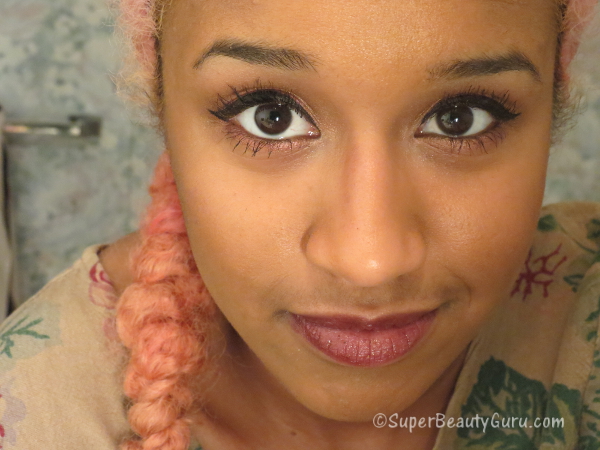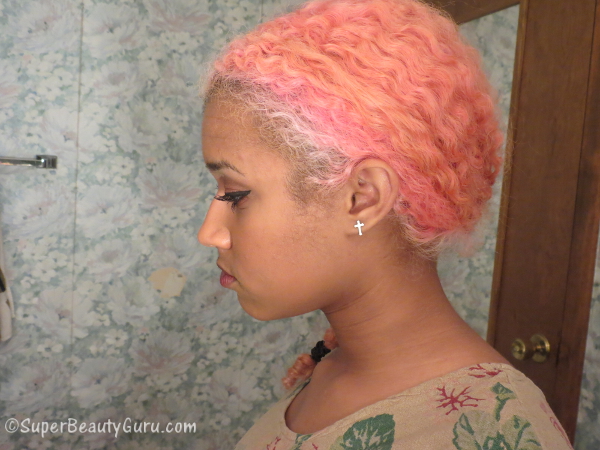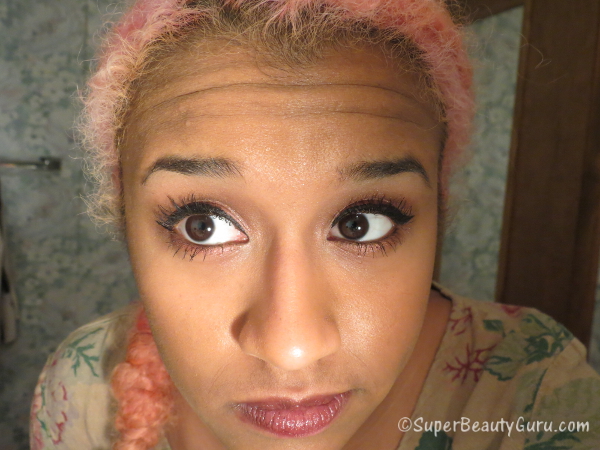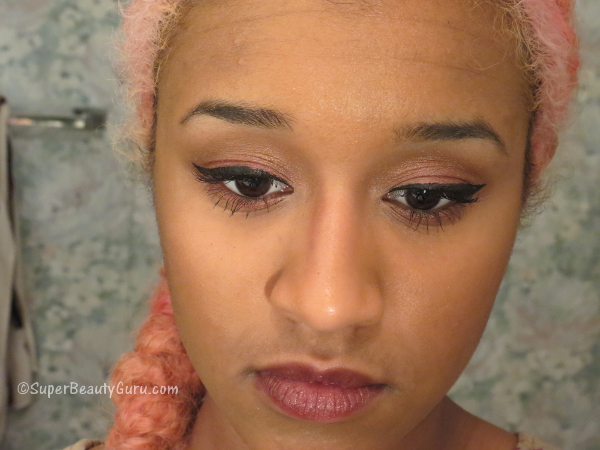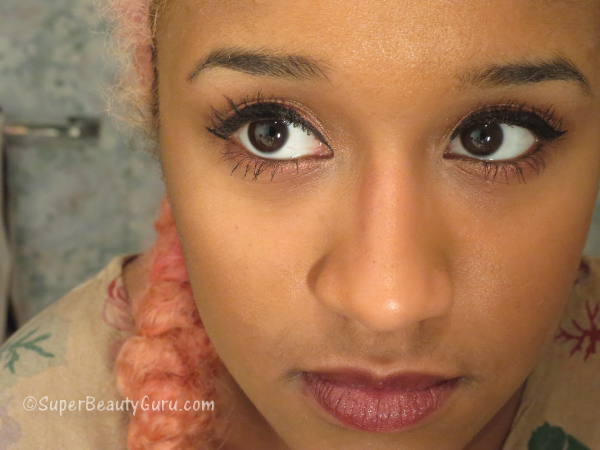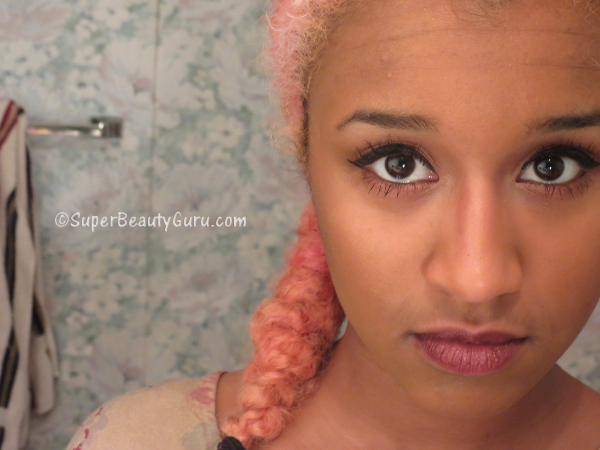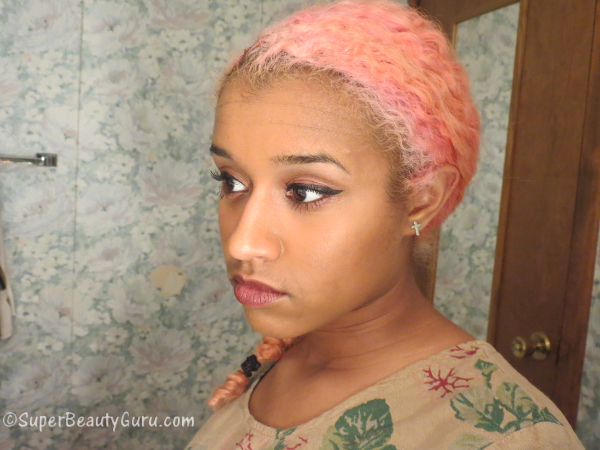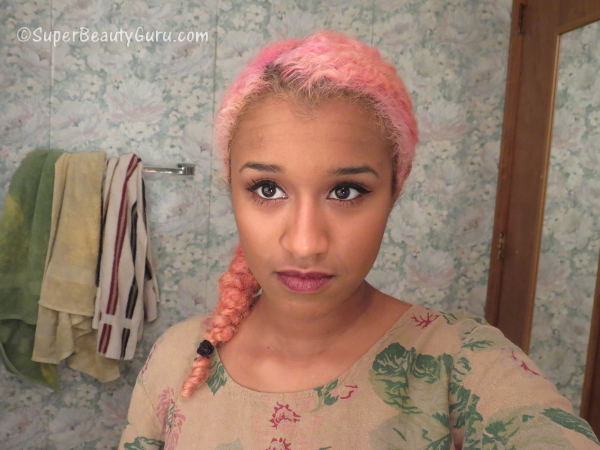 I liked this picture, so I decided to include it: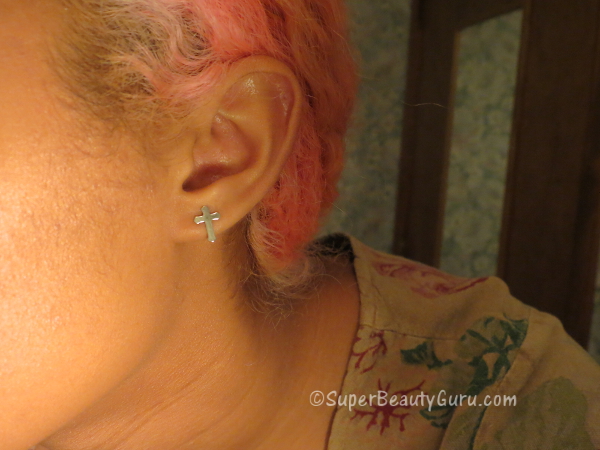 Related Posts:
–Pastel Spring Makeup Tutorial
–Gold, Orange, Pink gradient makeup tutorial
–pink leopard eye makeup tutorial
Thanks for stopping by! Please subscribe to my blog if you like it! xoxo Amber C Johnson from Super Beauty Guru <3