Here's what my makeup looks like for today's tutorial: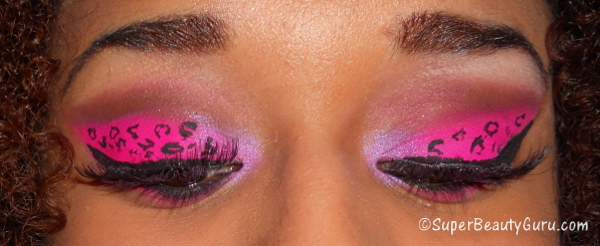 Here is what I used, and a video tutorial on how I created this crazy makeup look:
This look I created is a fierce, cut-crease, bright pink leopard print eye. It's so fierce because it has a matte bright pink lid, and on top of that the black liquid liner spots which have a huge contrast. The light purple/pink shadow in the inner corner helps brighten the look, and accentuate your eyes even more! The key to this look is to make the leopard spots as realistic as you can. I recommend making squiggly "O" shapes, squiggly "C" shapes, and leaving odd shaped dots in between the O's and C's. If you would like to see how I created this eye, watch the video below!
If you cannot view the above video, click here for the tutorial on this look!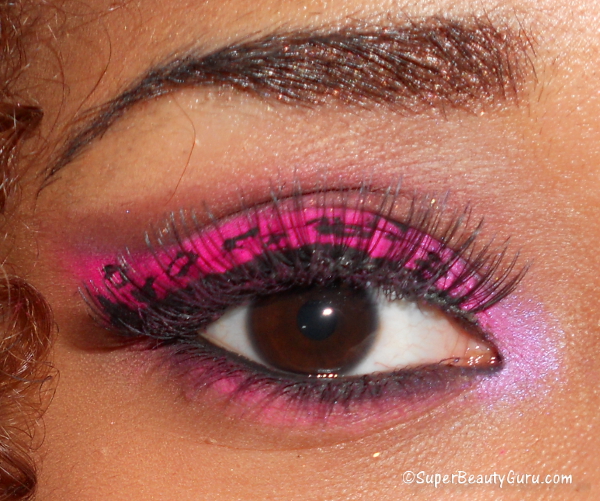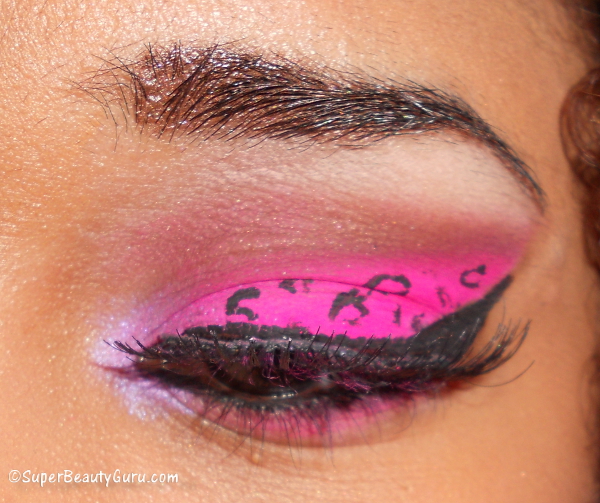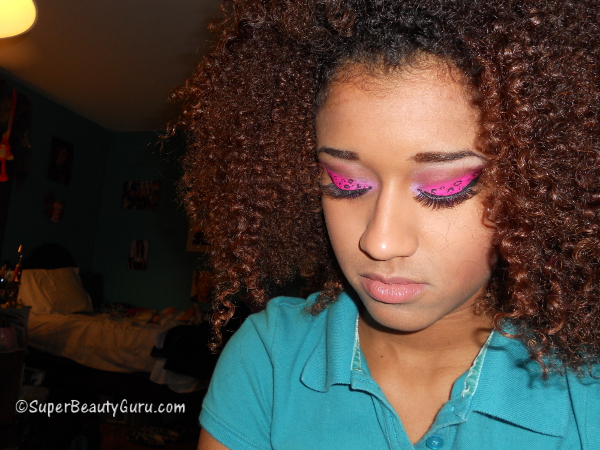 Here are the products I used:
– E.L.F. Eyelid Primer in Sheer
-NYX's Jumbo Eye Pencil in Milk
-Mac Pigment Colour Powder in Magenta Madness
-Milani Baked Eyeshadow in Rich Java
-MAC Eye Shadow in Stars 'N' Rockets
-Wet n' Wild Color Icon Eye Shadow Single in Brulee
-N.Y.C. Liquid Eyeliner in Black
-Almay Eyeliner in Black
-E.L.F. Dramatic Lash Kit in Black
-Duo Eyelash Adhesive in Clear-White
-MAC Powder Blush in Dirty Plum
-Smashbox Baked Cheek and Highlighter in Blossom
-Maybelline Color Sensational Lipstick in Totally Toffee
-Sally Hansen Lipnotic Gem Gloss in Embellished