I had been seeing so many photos from the Chanel 2014 Spring runway show on Tumblr, so I decided that it was time to recreate the models' gorgeous glittery eyes. The look features silver glitter of various sizes underneath the lower lash line and thick black winged out eyeliner on top. I did my whole face to mimic the look that the models had, and I honestly love this look so much. I'd definitely wear it out and not just to a runway show! Here is what my makeup looked like.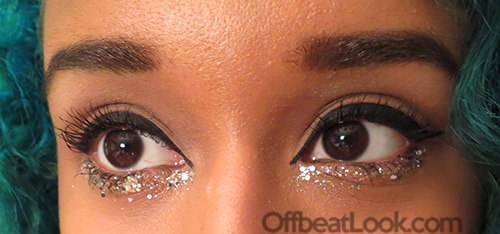 And here is a photo of one of the models wearing the makeup.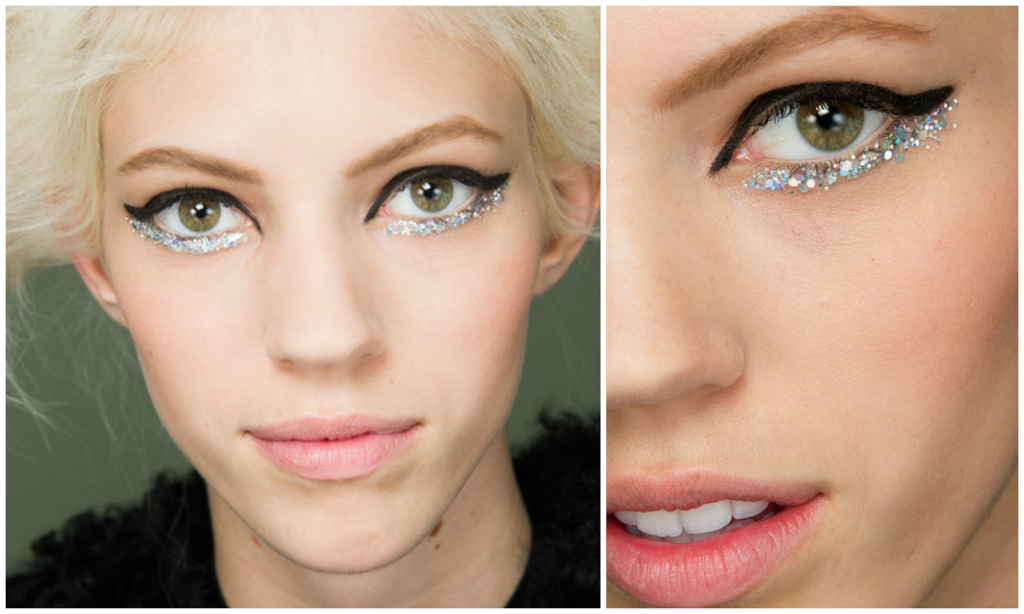 Here's a video tutorial of how I did this makeup look!

Subscribe to Offbeat Look on YouTube if you like videos like my Chanel Spring 2014 Makeup Look Tutorial!

Here are a few more photos of this glittery eye makeup. This one is of another Chanel model. I seriously cannot get over how beautiful this girl looks with this look on!
Here are most of the makeup products I used to create this makeup look, but if you want to see every single thing, watch the video embedded above. I accidentally left out a couple of things D: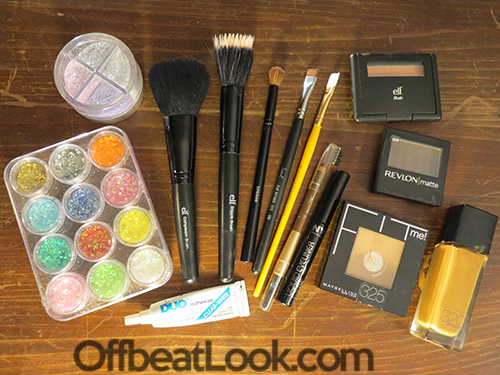 Here's just one more photo of me wearing the makeup.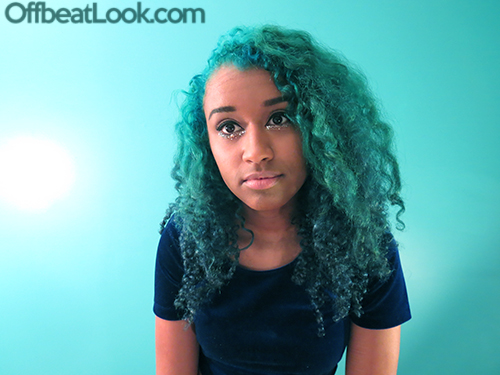 – How I dyed my hair this blue ombre color
– Not My Arms Makeup Challenge
Thanks for visiting OffbeatLook.com by Camille Johnson; a blog on fashion, beauty, and everything in between.