Is Valentine's day your favorite holiday? Mine either. I mean I guess it's okay but I think it's sorta over rated. There are good things about it, but for those of you who aren't very into it, here's the perfect manicure for you! (I know, I'm posting this in August, a bit late- or early depending on how you look at it- but I never got around to posting it and I'm trying to catch up on my blogging so here ya go!).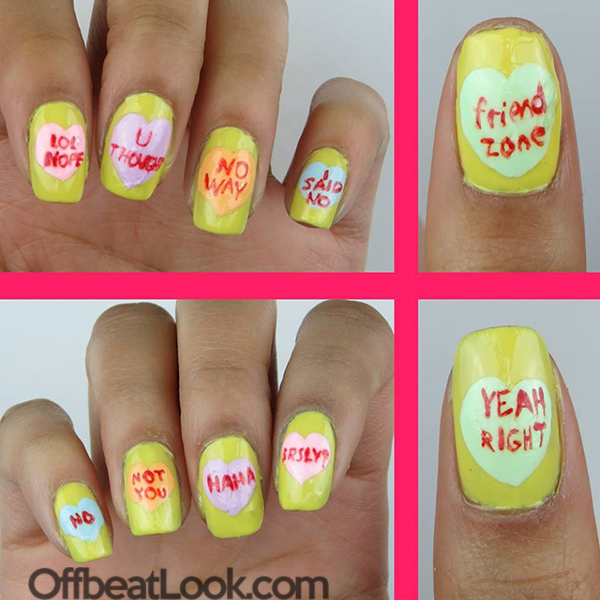 Here's a video tutorial of how I did this nail look!

Subscribe to Offbeat Look on YouTube if you like videos like my Sweetheart Anti-Valentine's Day Nail Tutorial!

What types of stuff would you paint on your hearts? Leave me a comment down below and lets see who has the most creative answers!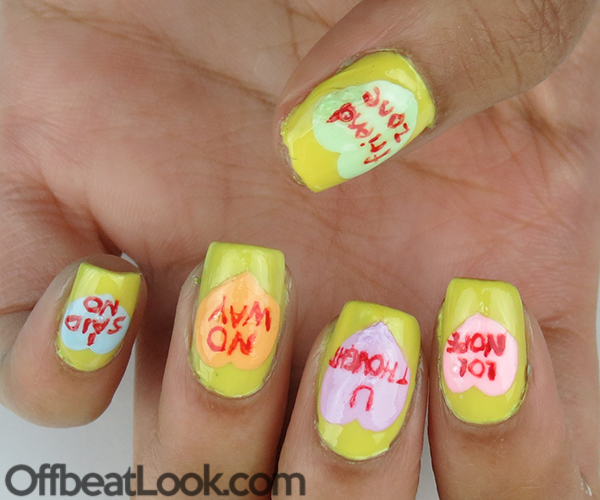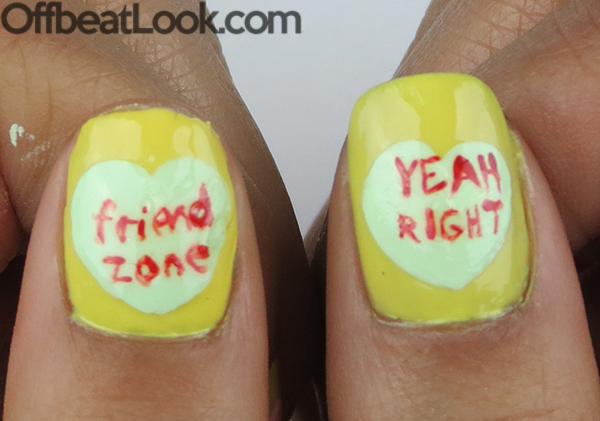 Thanks for visiting OffbeatLook.com by Camille Johnson; a blog on fashion, beauty, and everything in between.