Hey there, Chameleons! I got a lot of requests to do a glitter roots hair tutorial on my Instagram of me wearing it, so here ya go with a tutorial! I have embedded a video that I posted to youtube here, but will go over some quick instructions and tips if you don't have time for that!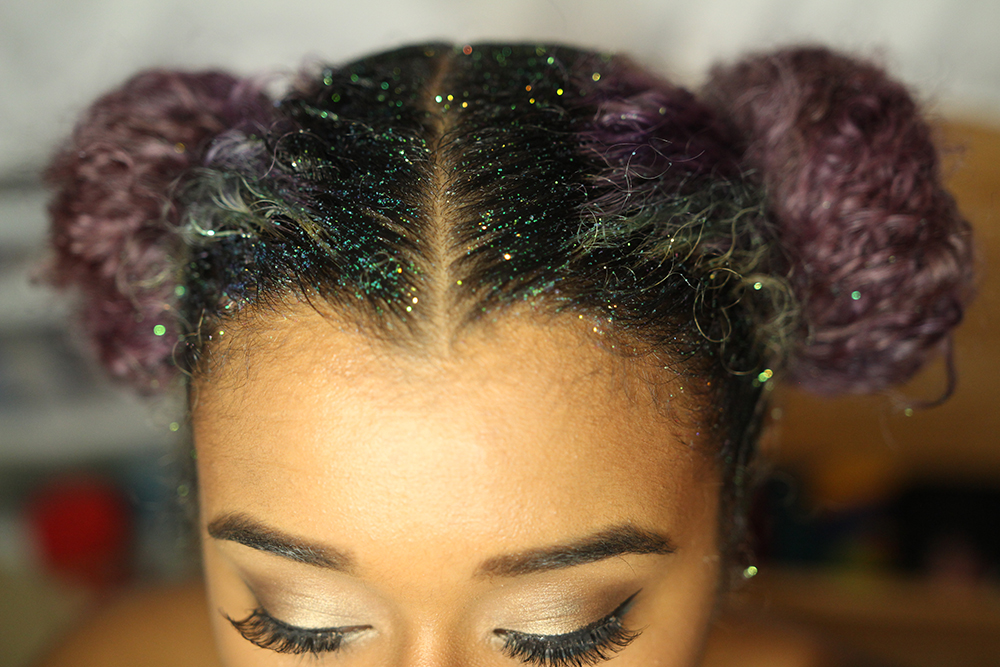 Watch this video on my YouTube channel instead of on my blog.
Quick Instructions
To get the glitter roots look, it is very simple. All you really need is some large glitter, something to part your hair with, some gel, hair scrunchies, and a winning personality. Here's what my hair looked like before the glitter shenanagins:
1. Part your hair down the center of your head, creating two even amounts of hair on either side of the part. Secure with hair scrunchies on both sides, making sure it's even.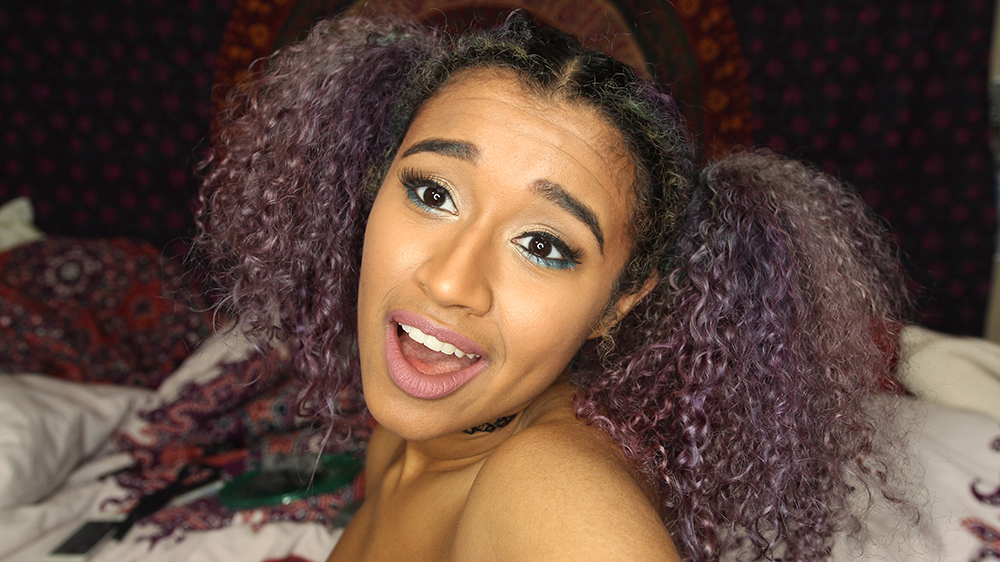 2. Twist your hair into buns on both sides and secure with bobbi pins.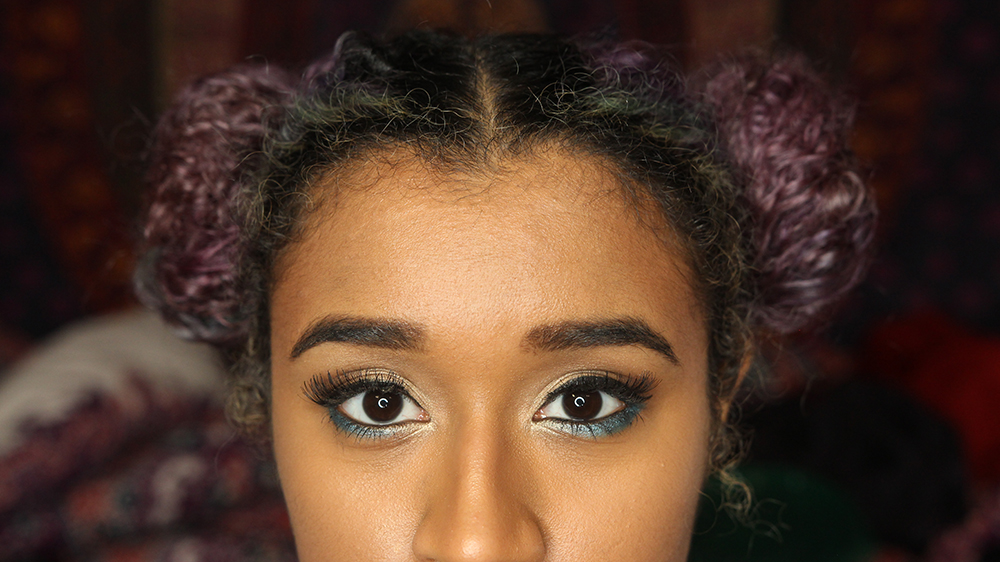 3. Mix some glitter into gel. I used glitter by Sally's Girl that was a very good price and the perfect size for this type of look.
4. Using your fingers, dab the glitter mixture onto your roots and all the way around where they're showing at the front. You can apply it to just your center roots if you please. Everything is up to you. Every thing you do in your life is up to you; you don't need me to tell you what to do with yourself, you are completely capable of making your own life decisions by your own free will.
5. Let your hair dry and go somewhere cool with your friends!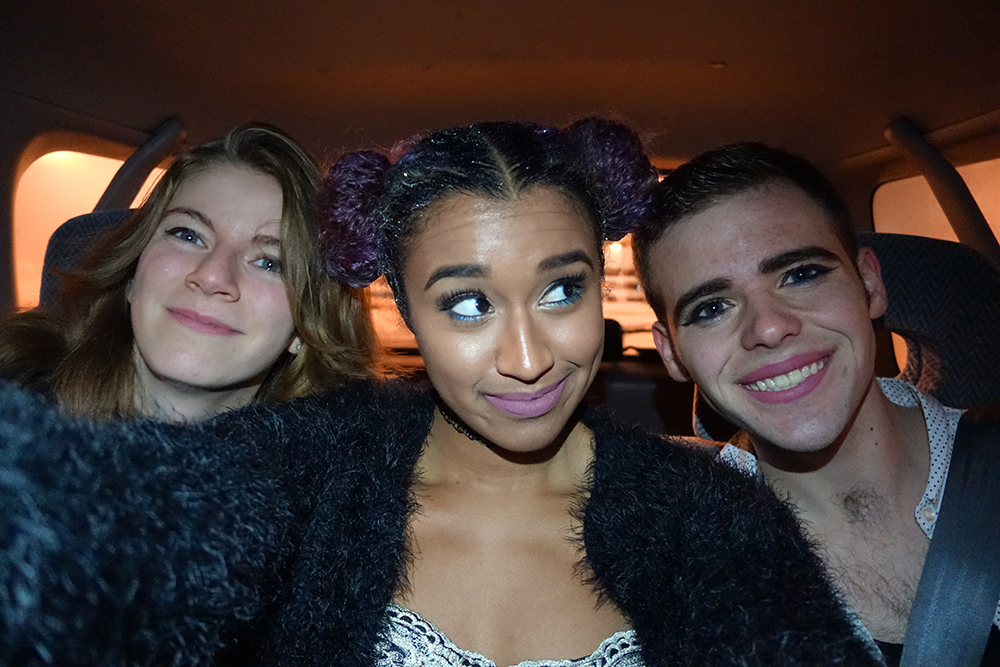 More Photos!
Thanks for stopping by and reading this post! Follow me on my social media so you won't miss any new videos/photos/or interesting posts by me, and you can always follow my blog via Bloglovin (or other methods) so you don't miss any posts! (I also sometimes do giveaways on these sites, so that's another good reason to follow!)
Beauty YouTube Channel | Vlog YouTube Channel | Instagram | Twitter | Fashion/Beauty Tumblr | Personal Tumblr | Facebook Page| Pinterest
Thanks, and I love you!
xoxo Camille