Hey everyone! Today I'm going to show you how to create a fringed shirt out of a regular t-shirt.
This is a really simple and easy do it yourself clothing modification tutorial. I show you how to turn a regular cotton shirt into a cool fringed top. If you have a shirt laying around that you don't wear because it's pretty loose on you, this is  a great way to get some use out of it. All you need are a pair of scissors and some spare time and you can get really creative and transform your old shirt into something new. The fringe trend is really cute, so I encourage you to try it out!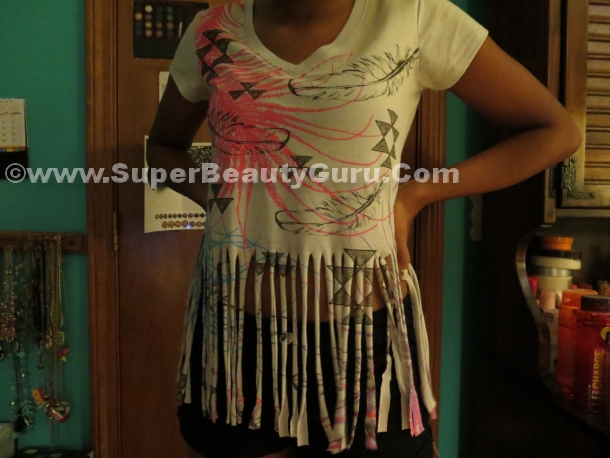 Here are all the Steps and Products I used:

If you cannot view the above video, click here for the tutorial on this look: DIY Fringe Shirt tutorial: How to Fringe a Shirt
Subscribe to my Fashion and Beauty YouTube Channel!
Steps
1) Get a cotton shirt that you want to fringe
2) Try it on and find how high you want the fringe to come.
3) Mark the desired height of your fringe with a pencil. Use a pencil, white eyeliner, or chalk. Don't use something like a pen or marker because those won't come out of the shirt. The area you mark will tell you where to stop cutting, but won't be gone once you're done cutting so you want to make sure whatever you use to mark the shirt washes out!
4) Get a pair of scissors and cut off the bottom seam of the shirt.
5) Use your scissors to cut vertical strips up to the marked line. Try to make all the strips about half an inch wide, and evenly space them. It doesn't have to be super perfect, but try to be neat.
6) Once you cut the strips all around the shirt, gently tug on each of them to change the boxy rectangle shaped fabric into more of a curled cylinder shape. Try on your shirt and you're done! You have now changed a boring old tee into a trendy fringed top with just a pair of scissors!
Tools Needed
-a cotton shirt that you want to fringe
-a pair of scissors that cut through cloth easily
-fingers
Photo Gallery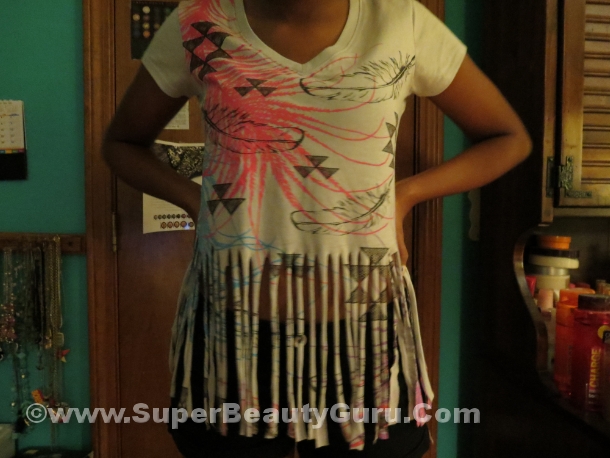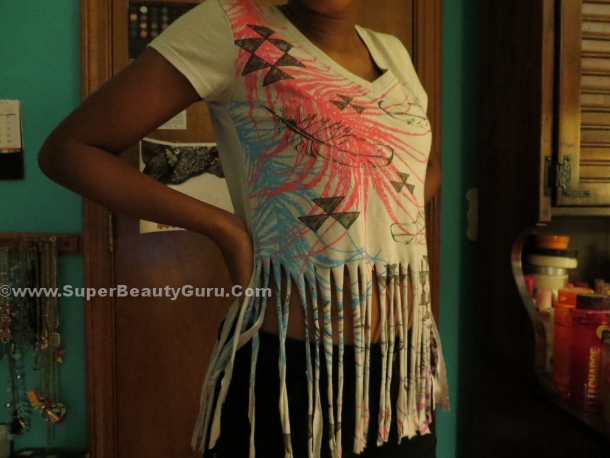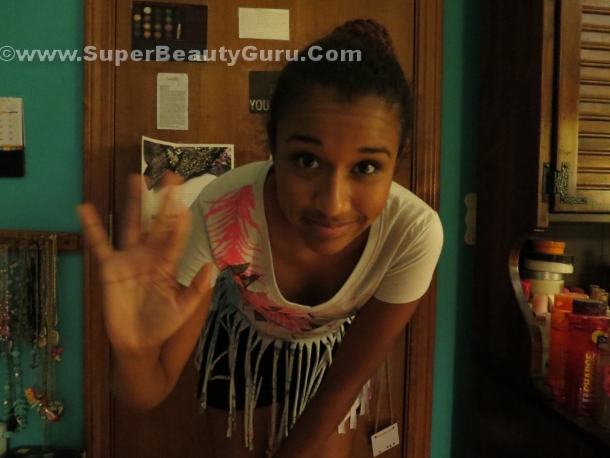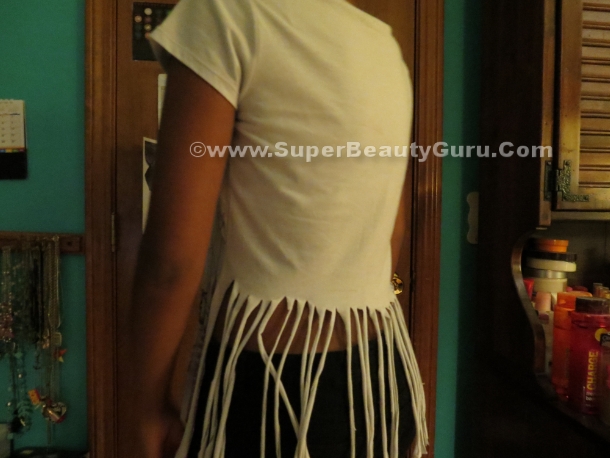 Thanks for stopping by! Please subscribe to my blog if you like it! xoxo Amber C Johnson from Super Beauty Guru <3